Anne Marie Costello (Jarvo)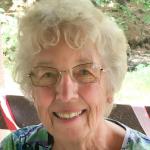 Anne Marie Costello (Jarvo), 87, of Olean, NY, died Thursday, October 5, 2023 at The Pines Healthcare & Nursing Center following a long illness.
Born June 23, 1936 in Salamanca, NY, she was the daughter of the late Leo and Marion Pavlock Grabowski. She was predeceased in 2021 by her former husband of 44 years, William Costello, and in 2014 by her second husband of 12 years, Joseph Jarvo.
She was a graduate of Salamanca High School, Class of 1953. Following her employment at the Salamanca Trust Company for 10 years, she worked at the Salamanca City Central School District for 20 years until her retirement.
Anne Marie was very active in Cattaraugus County public life. She was elected to the Cattaraugus County Legislature in 1976 as one of the first woman members. In 1983, she became the first woman member to hold a leadership position with election to the post of Minority Leader. She was later elected to Majority Leader in 1992. She served on many committees during her 18-year tenure and chaired several of them.
Throughout her legislative career, she focused primarily on economic development, tourism, and public safety. Among her many accomplishments are road safety projects in Salamanca and Great Valley, formation of the Salamanca Area Economic Development Committee, state financing of tourist welcoming centers in the county, increased state assistance for volunteer fire companies, and implementation of an enhanced 911 emergency communications system.
At the State level, Anne Marie was appointed by Gov. Cuomo in 1984 to the Western New York Regional Economic Development Council, was a longtime member and a director of the New York State Supervisors and County Legislators Association, and was an active member of the New York State Association of Counties.
Anne Marie was also a member of several non-governmental clubs, including the Route 219 Association, Cattaraugus County Firemen's Auxiliary, Kill Buck Firemen's Auxiliary, Olean Business Institute Advisory Board, Allegany Rehabilitation Center, and the Cattaraugus County Living Arts Association. She served as a member of the Board of Trustees of the Salamanca Rail Museum.
Anne Marie enjoyed spending time with her family and traveling to visit her daughter when she resided in Malawi, India, and Thailand. She retired to Florida where she loved golfing, scrapbooking, and memoir writing. She loved singing and performing with The Villages Pops Chorus.
Surviving are: a daughter, Dr. Celine (Gerald) Daly, Humphrey, NY; a son, Roger (Shelly) Costello, Randolph, NY; four granddaughters, Kathleen Daly, Jessica Costello, Alyssa Billings, Ann Early; a grandson, William Daly; two step-grandchildren Jessica (Curtis) Kamysz and Randall Costello; and several great-grandchildren, nieces, and nephews.
She was predeceased by her infant daughter, Lori Costello, and three brothers, Robert Grabowski, Gene Grabowski, and James Grabowski.
There will be no visitation.
A memorial service will be held at Our Lady of Peace Parish, 274 Broad Street, Salamanca, NY on Friday, October 13, 2023 at 10:30am. Burial will be in Holy Cross Cemetery, Belfast, NY.
Funeral arrangements are under the direction of the O'Rourke & O'Rourke Inc. Funeral Home, 25 River Street, Salamanca, NY.
In lieu of flowers, remembrances in Anne Marie's name can be made to the Olean Meditation Center (oleanmeditation.org) or the Roswell Park Comprehensive Cancer Center.
E-condolences can be sent to orourke.orourkefh@gmail.com or posted to facebook.com/onofh.