Audrey Lou Schlicht Suosmaa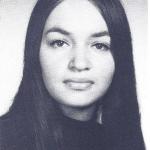 Audrey Lou Schlicht Suosmaa, of Salamanca NY passed away at home on Tuesday, July 6, 2021.
Audrey was born August 1, 1952 to Glorianna Printup Schlicht Twomey Walrad and David W. Schlicht, Sr.
She was a 1971 graduate of DeRuyter Central School, where she was a class officer, a member of the school band, choir, and many other clubs. After high school she attended Auburn Community College and then was employed at Wilson Sporting Goods.
Her travels took her to Las Vegas, where she worked at Desert Pines, and to California to work at Indian Wells and Palm Valley Country Club. She returned to NY in the 1990s and worked for the Oneida Indian Nation at Turning Stone Resort & Casino in the Marketing/Catering Dept. as a Catering Manager & Food & Beverage Restaurant Supervisor. The past few years she has volunteered at the Steamburg Community Center at the Coldspring Longhouse. Not having any of her own children, she was a strong influence on her nieces and nephews, which were her pride and joy.
She is survived by sisters, Gloriann Schlicht, Vivian Moore, Nanette (John) Helgager, Annette (Peter) McMahon, Marjorie Frink, Leslie (Paul) Askew, and Terri (Raubie) Smith; brothers, Yonnie, Peter (Susan), Morrison (Valerie Whaley), Noel (Tyller); sister-in-law, Darlene; and many loving nieces, nephews, aunts, and uncles.
She was predeceased by both parents, her brother David W. Schlicht Jr, and former husbands Richard "Nick" Nicholas and Frank Suosmaa.
Funeral services will be held at the Coldspring Longhouse 1220 Central Rd., Steamburg, on Friday, July 9, 2021 at 10 a.m.
Burial will follow at Hillside Haven Cemetery, Steamburg, NY.
Funeral arrangements are under the direction of the O'Rourke & O'Rourke Inc. Funeral Home, 25 River Street, Salamanca, NY.
In lieu of flowers, donations may be made to the Faithkeepers Montessori 1431 West Perimeter Road, P.O. Box 136, Steamburg, NY 14783 (716) 354-2219.
E-condolences can be sent to orourke.orourkefh@gmail.com or posted to facebook.com/onofh.