Barbara Ferraro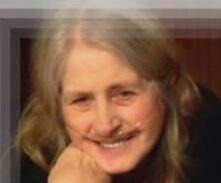 Barbara Ferraro, 64, of Penn Yan, New York, formerly of Salamanca, New York died Wednesday, December 9, 2015 at Soldiers and Sailors Hospital, Penn Yan, New York.
Born August 22, 1951 in Salamanca, New York, she was the daughter of the late Elwood and Arlene Woodin Taylor. She was married to Mr. Joseph Ferraro, who predeceased her on July 20, 2008.
She had been employed as a Skills Instructor at the Resource Center in Jamestown, New York.
Mrs. Ferraro enjoyed bowling and spending time with her family. She was the former treasurer for the NYSUT Union.
Surviving are: three daughters, Terri Feneran, Salamanca, NY, Pam (John Ward) Fisher, Penn Yan, NY, Wendy (Ron Waite) Green, Salamanca, NY; three sons, Norman (Margaret) Green, Salamanca, NY, Matt (Valerie) Ferraro, Salamanca, NY, Christopher (Lisa Saltsman) Ferraro, Port Allegany, PA; many grandchildren; several great-grandchildren; five brothers, Robert Taylor, James (Linda) Taylor, Richard Taylor, Lawrence (Lynn) Taylor, all of Salamanca, NY, Douglas (Janelle) Taylor, Allegany, NY; a sister, Cheryl Taylor-Bacelli, Salamanca, NY; a close friend, Richard Green, Penn Yan; several nieces and nephews.
She was predeceased by a grandson, Matt Ferraro Jr., 2 brothers, Daniel Taylor, Donald Taylor.
Friends may call at the O'Rourke & O'Rourke Inc. Funeral Home, 25 River Street, Salamanca, New York on Monday from 2-4 and 7-9 p.m.
Funeral services will be held in the funeral home on Tuesday morning at 11 a.m. with Rev. Michael Lonto, pastor of St. Mary's Episcopal Church, officiating.
Burial will be in Wildwood Cemetery, Salamanca, New York.
E-condolences can be sent to john@orourke-orourke.com or posted to facebook.com/onofh.