Barbara L. Ward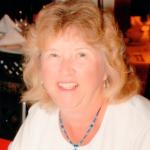 Barbara L. Ward, devoted mother and wife, distinguished teacher, and beloved friend.
Barbara Lee Ward, 72, of 6123 Fairview Lane, died suddenly on Thursday, October 20, 2022 at home in Great Valley, NY.
Born November 5, 1949 in Washington, PA, she was the daughter of Paul E. Boles and Frances V. (Fulton) Boles. Mrs. Ward lived in Washington, PA, and Marietta, OH before moving to Tonawanda, NY.
On July 26, 1980 in the St. Bonaventure Chapel, St. Bonaventure, NY, she married Mark J. Ward, who survives.
Mrs. Ward graduated from Sweet Home High School and received her Bachelor of Arts from Buffalo State College (1971), a Master's Degree from Buffalo State, and continued graduate studies at the University of Buffalo and Buffalo State.
Mrs. Ward started her teaching career in a Preschool Program and then as an elementary art teacher with the Lancaster Central School. In 1978 – 1979, she taught 7th – 12th art at Ellicottville Central School. The remainder of her teaching career, 1979 – 2010, was spent at Randolph Central School where she taught 7th – 12th art. She instilled in her students her love of photography and also served as the yearbook advisor for over 15 years. She retired on June 30, 2010.
She truly loved traveling and had been all over Europe. She was particularly drawn to Siena, Italy where she lived in college and visited many times. Mrs. Ward and her husband enjoyed travelling throughout the US, including California, Florida, New York City, Hawaii to Italy, Ireland, Israel, Jerusalem, Holy Land, England, Scotland, Paris, France, Netherlands, Belgium, Germany, and Switzerland. Mrs. Ward truly enjoyed her time spent in Florida at her place in Venice, Florida.
In her retirement, Mrs. Ward was an active member of the Salamanca Quilting Group as well as the Venice Area Quilters Guild, where she made many quilts for family and friends; Holy Name of Mary Altar & Rosary Society, where she served as Treasurer; Delta Kappa Gamma Sorority International; Beta Epsilon Teacher's Organization; season ticket holder at Shea's for over 20 years; member of the Holy Name of Mary Roman Catholic Church in Ellicottville, NY; member of NYS Retired Teachers Association; University of Buffalo Women's Club. As a Master Gardener and member of the Salamanca Garden Club, she was very active in planning programs as well as the development of her own flower gardens, planters, and assortment of perennials.
Surviving in addition to her husband Mark is: a son, Justin M. Ward, Allegany, NY; a daughter Vanessa L. (Jay) Guffey, North Hollywood, CA; her mother-in-law, Virginia Ward, Great Valley, NY; cousins, Jackie Sherman, Ocean View, DE (Ian, Katie, and Colin Sherman), Frank Boles, Willowick, OH; (Frankie III Boles, Sherry Sweeny, Jennifer Boles, Candice Boles, and Laura Boles); a brother-in-law, Stephen Ward and his wife Bridget of Great Valley; and niece, Brenna (Joseph) Stoelting, Akron, NY.
Friends may call at the O'Rourke & O'Rourke Inc Funeral Home, 25 River Street, Salamanca, NY on Tuesday, October 25, 2022 from 7 – 9pm and Wednesday from 2 – 5pm and 7 – 9pm.
A Mass of Christian Burial will be held in Holy Name of Mary Church, 22 Jefferson Street, Ellicottville, NY on Thursday, October 27th at 11am with Father Patrick Melfi as celebrant.
Burial will be in Holy Cross Cemetery, Ellicottville, NY.
The family encourages donations to the Alzheimer's Association, 8180 Greensboro Drive, Suite 400, McLean, VA 22102.
E-condolences can be sent to orourke.orourkefh@gmail.com or posted to facebook.com/onofh.