Bette Crouse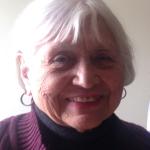 Bette Crouse, 93, of Salamanca, NY died Sunday, October 10, 2021 at Bertrand Chaffe Hospital, Springville, NY, two weeks short of her 94th birthday.
Born October 24, 1927 in Coldspring, NY, she was the daughter of the late John W. and Florence Gordon Crouse.
She was an enrolled member of the Seneca Nation of Indians and the Hawk Clan.
Bette was a residential school survivor, attending Thomas Indian School. She went on to graduate from Gowanda High School (Class of 1945) and earned her Bachelor's Degree from the University of Rochester School of Nursing in 1949.
After graduating from University of Rochester, Bette worked as a registered nurse in NYC. She later became active in American Indian Affairs, beginning with her opposition to construction of the Kinzua Dam. In the 1970's she spoke on the National Mall at the first Earth Day, and was an organizing member of the First Convocation of American Indian Scholars at Princeton University. She went on to serve as the first Native and first woman President of the Indian Rights Association, America's oldest Native advocacy organization. Bette contributed numerous articles to Wassaja, a national Native newspaper. She served on various boards of directors, including the Indian Historian Press of San Francisco, the American Indian Historical Society, Americans for Indian Opportunity, and the Seneca Iroquois National Museum.
In addition to her Native advocacy activities, Bette was an active member of her local community. She hosted foreign students as a member of Friends of Foreign students at Princeton University, was active in local and state politics, and supported numerous charitable organizations.
She loved her children, grandchildren, and great-grandchildren. She was an avid reader and crossword puzzle enthusiast, a gourmet cook, and enjoyed travelling and entertaining.
Surviving are: a daughter, Lucia Mele, San Francisco, CA; three sons, Robert (Irma Mejia) Mele, Lewiston, NY, Christopher (Nicole Burrell) Mele, San Jose, CA, Antonio (Jananya) Mele, Menlo Park, CA; eight grandchildren, Margherita, Ahuitzotl, Tonatiuh, Naolin, Antonio, Anyada, Umada and Metztli; three great-grandchildren, Clara, Paloma and ManMan; a sister, Gretta Kettle, Salamanca, NY; many nieces and nephews.
She was predeceased by two sisters, Marilyn Crouse and June Crouse, and five brothers, Sanford "Chick" Abrams, John Crouse Jr., Emery "Dewey" Crouse, Gordon Crouse, and Reginald Crouse.
Friends may call at the family home, 135 Clinton Street, Salamanca beginning Wednesday, October 13, 2021 from 2 -4 PM and 7-9 PM and Thursday from 2-4 PM and 7-9 PM.
Funeral services will be held in the family home on Friday at 10 a.m. with Speakers of the Coldspring Longhouse officiating.
Funeral arrangements are under the direction of the O'Rourke & O'Rourke Inc Funeral Home, 25 River Street, Salamanca, NY.
Burial will be in Hillside Heaven Cemetery, Steamburg, NY.
E-condolences can be sent to orourke.orourkefh@gmail.com.