Brian M. Benjamin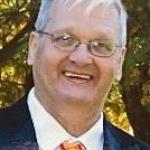 Brian M. Benjamin, 65, of Salamanca, NY died unexpectedly Monday, May 2, 2022 at home.
Born June 2, 1956 in Salamanca, NY, he was the son of the late Robert and Joan Butler Benjamin. He was married on May 1, 1983 to the former Jacqueline Duhan, who survives.
He was a graduate of Salamanca High School, Class of 1974 and earned his Nursing Degree from Jamestown Community College.
Brian had been employed as a Registered Nurse with Bradford Regional Medical Center, Bradford, PA for over 30 years and had previously been employed at the former Salamanca Hospital and Salamanca Nursing Home.
He enjoyed being with his family, especially his grandchildren, the outdoors, hunting and fishing. He was an avid reader and could speak several languages. He also enjoyed music, playing the guitar and piano. He was an avid Buffalo Bills fan and part of the Bills Mafia.
Surviving besides his wife are: two daughters, Jessica (Aaron) Krause, Anna (Jude) Newark, both of Salamanca, NY; two sons, Jason Benjamin, Dylan (Stephanie) Benjamin, both of Salamanca, NY; nine granddaughters, Emily and Brianna Benjamin, McKenzie Newark, Alarice, Abigail, Audrey, and Adeline Krause, Erica and Peyton Benjamin, all of Salamanca, NY; four grandsons, Arlen, Archer, and Deegan Newark, Mason Benjamin, all of Salamanca, NY; a sister, Kathy (Rod) Secor, Salamanca, NY; two brothers, Robert (Tommi) Benjamin, Michael (Cathy) Benjamin, both of Salamanca, NY; several nieces and nephews.
Friends may call at the O'Rourke & O'Rourke Inc. Funeral Home, 25 River Street, Salamanca, NY on Thursday, May 5, 2022 from 6 – 8 p.m.
E-condolences can be sent to orourke.orourkefh@gmail.com.