Carmen E. Twoguns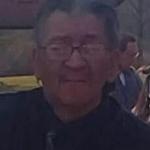 Mr. Carmen E. Twoguns, 57, of Salamanca, NY, died late Wednesday evening, February 13, 2019 at his daughter's house following a long illness.
Born December 28, 1961 in Gowanda, NY, he was the son of the late Tennyson and Arlene Steeprock Twoguns. He was married in August 1981 on the Cattaraugus Reservation to the former Francine Jimerson Twoguns, who survives.
Mr. Twoguns attended Gowanda High School.
He was a veteran of the United States Army, serving stateside.
He had been in the construction industry most of his life, working in Missouri and New York.
He enjoyed spending time with his family, the outdoors, hunting, and fishing. He was an avid billiards and horseshoe player and followed the Buffalo Bills and Bandits.
Surviving besides his wife are: a daughter, Staci Rose (Jayson) Twoguns-Armstrong, Salamanca, NY; a son Carmen Twoguns Jr, Salamanca, NY; two granddaughters, Aisha Arlene Armstrong, Salamanca, NY, Sharee Ann Armstrong, Salamanca, NY; two sisters, Andrea Thomas, Cattaraugus Reservation, Cheryl Twoguns, NC; six brothers, Tim Twoguns, Angola, NY, Wayne Steeprock, Niagara Falls, NY, Calvin Twoguns, Rochester, NY, Tennyson (Michelle) Twoguns Jr, Cattaraugus Reservation, James (Linda) Twoguns, Cattaraugus Reservation, Rodney Twoguns, Randolph, NY; several nieces and nephews.
He was predeceased by a sister, Victoria Twoguns and a brother, Jeffrey Twoguns.
Friends may call at the family home, located at 821 Front Avenue all day Friday, February 15, 2019.
Funeral services will be held at the family home on Saturday at 9 a.m. with members of the Coldspring Longhouse officiating.
Burial will be in the Seneca Nation Community Cemetery Route 438, Irving, NY, where full military services will be conducted by members of American Legion Iroquois Post 1587 in Irving.
Funeral arrangements are under the direction of the O'Rourke & O'Rourke Inc. Funeral Home, 25 River Street, Salamanca, NY.
E-condolences can be sent to orourke.orourkefh@gmail.com or posted to facebook.com/onofh.