Clifford A. Lancaster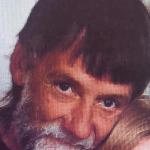 Clifford A. Lancaster, 68, of Farmersville, NY died Saturday, October 29, 2022 at home following a long illness.
Born October 28, 1954 in Rochester, NY, he was the son of the late Edwin and Ethel Brizee Lancaster. He was married on May 18, 1996 to the former Rowena Feneran, who survives.
He had been employed with Sabre Demolition in Warners, NY and had been a self-employed contractor.
Cliff enjoyed spending time with his family, the outdoors, fishing, going to yard sales, and finding collectables.
Surviving besides his wife are: four daughters, Lacey Lancaster, Warsaw, NY, Tiffany Lancaster, Olean, NY, Susan Carter, Rochester, NY, Shelly Lancaster, AZ; a son, Clifford A. Lancaster Jr., Webster, NY; two stepdaughters, Ivy Barber, Olean, NY, Naomi Coppersmith, Horseheads, NY; a stepson, Cory Feneran, Falconer, NY; several grandchildren and great-grandchildren; two sisters, Clara Lou Blair, Syracuse, NY, Nancy Lancaster, Rochester, NY; three brothers, Edwin Lancaster Jr., Howard Lancaster, Jerry Lancaster, all of Rochester, NY; several nieces and nephews.
Friends may call at the O'Rourke & O'Rourke Inc Funeral Home, 25 River Street, Salamanca, NY on Sunday, November 6, 2022 from 11 a.m. – 2 p.m., at which time funeral services will be held with Rev. Jason McGuire officiating.
E-condolences can be sent to orourke.orourkefh@gmail.com or posted to facebook.com/onofh.