Connie D. Fedick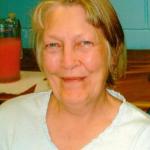 Connie D. Fedick, 80, of Great Valley, NY, died Tuesday, January 31, 2023 at Buffalo General Hospital following a short illness.
Born October 6, 1942 in Thief River Falls, MN, she was the daughter of the late Ellsworth and Evelyn Berggern Roner. She was married June 4, 1977 at the Humphrey Baptist Church to John N. Fedick, who predeceased her in 2020.
She graduated from high school in 1960 in the Eveleth, MN area and attended the Bethany Missionary Fellowship, Bloomington, MN.
Connie had been employed as a healthcare aide in the Salamanca area for over 15 years retiring in 2014.
She was a member of the Humphrey Baptist Church where she taught Sunday School and did missionary work in Puerto Rico.
She enjoyed spending time with her family, especially her grandchildren. She was also an avid reader.
Surviving are: a daughter, Joy (Alan) Boes, Allegany, NY; a granddaughter, Rachel Boes; a grandson, Lucas Boes, both of Allegany, NY; a brother, Charles Swanson, Eveleth, MN; several nieces and nephews.
She was predeceased by two sisters, Marsha Lone, infant Dinah Roner, four brothers, Richard Roner, Myles Roner, Clair Roner, and Yngve Swanson.
Friends may call at Humphrey Baptist Church 4444 Humphrey Road, Humphrey, NY on Saturday, February 4, 2023 from 1 – 2pm at which time funeral services will be held with Pastor Josh Freundschuh officiating.
Burial will be in Willoughby Cemetery, Great Valley, NY.
In lieu of flowers the family suggests memorials be sent to the Humphrey Baptist Church Memorial Fund.
E-condolences can be sent to orourke.orourkefh@gmail.com or posted to facebook.com/onofh.