Craig E. Poling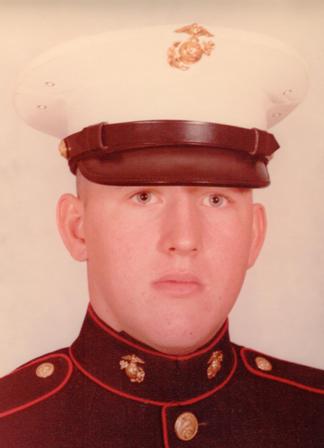 Craig E. Poling, age 55, of Philippi, West Virginia, formerly of Kill Buck, New York, died Wednesday, May 6, 2015 at his home following a long illness.
Born December 22, 1959 in Painesville, Ohio, he was the son of Noel (Linda) Poling, Salamanca, and the late Alberta (Harold) Wilkins. He was married in 1984 in Salamanca to the former Julie Winship, who survives.
Craig was a graduate of Ellicottville Central School, Class of 1977.
He served in the United States Marine Corp and was stationed in Okinawa and Parris Island, South Carolina.
He had been employed as a bus driver for the Salamanca Central School District and Zippo in Bradford, Pennsylvania.
He enjoyed coin collecting, family genealogy, spending time with his family, especially his grandchildren, and was an avid Buffalo Bills fan.
Surviving besides his wife are: three sons, Christopher (Jen) Poling, Salamanca, NY, Craig E. Poling II, Fairbanks, AK, Wesley N. Poling, Kill Buck, NY; six grandchildren, Cindy, Owen, Donte, Hayden, Brody, and Sophia; five sisters, Debbie (Gary) Barner, WV, Kim (Joel) Winship, Kill Buck, NY, Robin Quattrone, WV, Kristen Brady, Salamanca, NY, Diane (Gary) Bull, Great Valley, NY; six brothers, Mike (Libby) Poling, WV, Doug (Jodi) Poling, Great Valley, NY, Mark (Cindy) Poling, Great Valley, NY, Jimmy (Natalie) Poling, Salamanca, NY, Dwayne (Natalie) Wilkins, OH, Ben Poling, VA; several nieces and nephews.
A memorial service will be held at the Great Valley Fire Hall on Thursday, May 14, 2015 at 1 p.m.
In lieu of flowers, the family suggests memorials to the Huntington's Disease Society of America, 505 Eighth Avenue, Suite 902, New York, NY 10018 or the donor's choice.
E-condolences can be sent to john@orourke-orourke.com or posted to facebook.com/onofh.