Dakota Ashcroft-Henhawk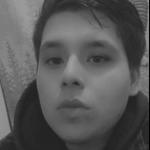 Dakota Ashcroft-Henhawk, 24, of Athens, OH, formerly of Newtown passed away suddenly March 17, 2021.
Born April 16, 1996 in Athens, OH he was the son of the late Kaiwona Ashcroft-Henhawk and Eric D. Yancey.
Dakota was a member of the Konadaha Seneca and the Turtle Clan.
He was a graduate of Federal Hocking High School, Class of 2014.
He had been employed with Dunbar Construction installing flooring.
Dakota loved music, beatboxing, and skateboarding.
Surviving are: a sister, Shasta Craycraft, OH; several aunts, uncles, and cousins, including Linda Henhawk, Ft. Erie, ON, Jonathan (Deborah ) Henhawk, Evans, NY, David (Sara) Isaac, Salamanca, NY, Roy (Amanda) Isaac, Amy Isaac, Sara Isaac, all of Lawtons,NY, Denise (Tyler) Seneca, Irving, NY, Theresa Kennedy, Silver Creek, NY, and Jessie (Keona) George, Steamburg, NY, and a special "Grandpa" Chris "Papa Crib" Brooks of Pinewoods.
He was predeceased by his maternal grandparents, Janis Henhawk and Vernon Isaac Sr.
Friends may call at the family home, 8125 East Loop, Jimersontown beginning Tuesday afternoon, March 23, 2021.
Funeral services will be held in the family home on Wednesday at 10 a.m. with pastor Wallace Mapes officiating.
Burial will be in the Seneca Nation Cemetery, Irving, NY.
Funeral arrangements are under the direction of the O'Rourke & O'Rourke Inc Funeral Home, 25 River Street, Salamanca, NY.
In lieu of flowers, the family suggests donations to cover funeral expenses c/o Sara Isaac, 8125 East Loop, Salamanca, NY.
E-condolences can be sent to orourke.orourkefh@gmail.com or posted to facebook.com/onofh.