Dane Sexton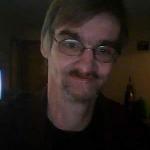 Mr. Dane C. Sexton, 56, of Franklinville, NY died Wednesday evening, October 30, 2019 at home following a long illness.
Born February 10, 1963 in Winder, GA, he was the son of the late Jessie and Alma Aaron Sexton. He was married on June 6, 2002 in Lexington, GA to the former Carol Mix, who survives.
He was a veteran of the United States Army, serving in the middle east with the 171st Airborne Division from 1980 – 1983.
Mr. Sexton had been employed as a truck driver with Harrison Poultry in Winder, GA, he had also been employed on a poultry farm in Lexington, GA, and had been an assistant manager of a convenience store in Athens, GA.
He enjoyed spending time with his family, especially his grandchildren. He will be remembered as a jack of all trades, he enjoyed listening to all genres of music and was an avid guitar player.
Surviving besides his wife are: four daughters, Reosha Bush, Atlanta, GA, Renita Bush, Augusta, GA, Ayla Morris, Franklinville, NY, Louann Boilard, Franklinville, NY; seven sons, Kevin Morris, Delevan, NY, Ian Sexton, Atlanta, GA, Ralph Boilard, TX , Orry (Kristy) Sexton, Christopher Boilard, Steven Boilard, Joseph Boilard, all of Franklinville; 17 grandchildren; a great-grandchild; a brother, David (Debra) Sexton, Trevor City, MI; several nieces and nephews.
He was predeceased by a sister, Connie Sexton.
Memorial visitation will be held in the O'Rourke & O'Rourke Inc Funeral Home, 25 River Street, Salamanca, NY on Saturday, November 9, 2019 from 2pm – 3pm at which time a memorial service will be held with Dakota Mix, nephew of the deceased, officiating.
E-condolences can be sent to orourke.orourkefh@gmail.com or posted to facebook.com/onofh.