Daniel P. Brahaney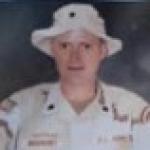 Daniel P. Brahaney, 59, of Salamanca, NY, died Tuesday, July 19, 2022 at Buffalo General Hospital following a head injury.
Born March 17, 1963 in Salamanca NY, he was the son of the late Daniel J. and Dawn Young Brahaney.
He was a graduate of Salamanca High School, Class of 1981.
He was a veteran of the United States Navy, serving from 1983 – 1992; a veteran of the United States Army National Guard from 1996 – 2004; and the United States Army from 2004 – 2005.
Daniel had been employed with Cloud & Company, Salamanca, NY for over five years. He also spent many years working at Parkview Supermarket and Burger King when he wasn't serving in the military.
He enjoyed telling stories, grilling, and a cold Coors Light. He also enjoyed visiting his family in Michigan and spending time with his great niece, Emercyn.
Surviving are: three nieces, Delaney, Ashley, and Carleigh Harbron, all of Lewiston, MI; a great-niece, Emercyn Koronka, Lewiston, MI; brother-in-law, Douglas Betoski, Lewiston, MI; three aunts, Patricia Kyler, Mary Mcleod, Jean Fisher, all of Salamanca, NY; extended family and friends that will miss him dearly.
He was predeceased by his sister, Shayne Brahaney Harbron.
Daniel leaves behind infinite amounts of laughter, jokes, and cherished memories.
Friends may call at Our Lady of Peace Parish, 274 Broad Street, Salamanca, NY on Saturday, July 30, 2022 from 12 – 1pm, at which time funeral services will be held with Father Moses Ikuelogbon officiating.
In accordance with his wishes, burial will be in the Western New York National Cemetery, in Corfu, NY.
Funeral arrangements are under the direction of the O'Rourke & O'Rourke Inc. Funeral Home, 25 River Street, Salamanca, NY.
E-condolences can be sent to orourke.orourkefh@gmail.com.