Daniel Jay Dolecki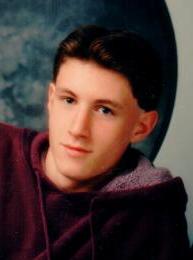 Daniel Jay Dolecki, devoted father
Daniel Jay (D.J.) Dolecki, a loving and devoted father, died peacefully (July 20, 2015) at Strong Memorial Hospital in Rochester, NY of heart failure after being re-admitted last week. In his continued effort to help others, DJ's organs were donated to the Finger Lakes Donor network.
Born in Salamanca on October 8, 1977, he graduated from S.U.N.Y. College of Oswego in 1999 and was employed at Dr. Green Lawn since 2010.
In addition to his parents, Daniel and Diane Dolecki, DJ is survived by his daughter, Madelyn Rose Dolecki (daughter of Elizabeth Lyons), four siblings, Joseph D. Dolecki (and the late Carol Fluent Dolecki) of Copperas Cove, TX, Ronald (Cathy) Dolecki of Far Hills, NJ, Michelle (James) Fox of St. Petersburg, FL, and Linda Dolecki of Salamanca, NY; and five nieces and nephews; Joseph M. Dolecki of Austin, TX, Adam Bryant of Salamanca, Alyssa Bryant of Salamanca, Lauren Dolecki of New York City, NY, John Dolecki of Far Hills and one great-nephew, Benjamin Daniel Koch of Salamanca.
A Memorial Mass will be held at 11:00 AM on Saturday morning (July 25) at Our Lady of Peace in Salamanca, NY with Rev. Joseph Porpiglia, pastor of St. Joseph's in Gowanda and St. Mary's in Cattaraugus, as celebrant.
Private burial services will be in Calvary Cemetery, Salamanca, New York at the convenience of the family.
Memorials in DJ's name may be made to Our Lady of Peace, 274 Broad Street, Salamanca, NY 14779 or Strong Memorial Hospital c/o 7-1600 CVICU Box 619-27, 601 Elmwood Ave., Rochester NY 14642.
Funeral arrangements are under the direction of the O'Rourke & O'Rourke Inc. Funeral Home, 25 River Street, Salamanca, New York.