Derek Nickerson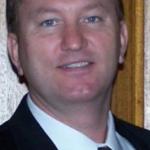 Mr. Derek Lee Nickerson, age 52, of Carthage, New York, formerly of Salamanca, New York and Orlando, Florida died Thursday, April 4, 2019 surrounded by his loving family at Samaritan Medical Center, Watertown, New York following a long illness.
Born October 10, 1966 in Salamanca, New York, he was the son of Maxine "Della" (Mike) Kelly, Salamanca, New York and the late Sanford Nickerson.
Derek graduated from Salamanca Central School Class of 1984 and Jamestown Community College.
He was as the District Manager for Hard Rock Tool in Orlando, Florida prior to his illness.
Derek will be remembered for his sense of humor and the ability to make people laugh. He was a very adventurous person who enjoyed life, he was an avid traveler and enjoyed motorcycling and bicycling. He had his pilot's license and enjoyed flying remote control airplanes. He parachuted, enjoyed scuba diving, and traveled out west to downhill ski. He had taken much pride in building his own log home in Orlando, Florida. He had a love of animals and took in rescue pets, one being his beloved dog Garbo. He liked camping, alpacas, cooking, and his Corvette.
Surviving besides his mother and step father are: a sister, Brandee (Richard) Stepanek, Carthage, NY; 4 nieces, Courteney Stepanek, Caitlin Stepanek, Cassidee Stepanek, Chloe Stepanek, all of Carthage, NY.
Friends may call at the O'Rourke & O'Rourke Inc. Funeral Home, 25 River Street, Salamanca, New York on Monday from 2-4pm and 7-9pm.
Funeral services will be held in the funeral home Tuesday at 11am with Pastor Wally Mapes, of Healing Reigns Fellowship, officiating.
Burial will be in Wildwood Cemetery, Salamanca, New York.
E-condolences can be sent to orourke.orourkefh@gmail.com, or posted to facebook.com/onofh.