Donald "Porky" Provorse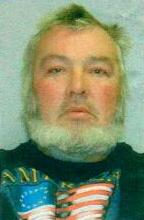 Donald "Porky" Provorse, 68, of Great Valley, New York died early Monday morning, August 22, 2016 at Olean General Hospital, following a long illness.
Born August 2, 1948 in Olean, New York, he was the son of the late Loyal and Margaret Miller Provorse. He was married to the former Deborah Puda, who survives.
He had been employed with Fitzpatrick & Weller, Signor's, Lyons Equipment, Charlesworth's Trucking, Cowley Machine Shop, and York Merit. He was the owner and operator of Porky's Firewood and Logging, retired due to illness.
He was an avid sportsman and enjoyed hunting, fishing, and trap shooting. He was a lifetime member of the North American Hunting Club and was a member of the Ellicottville Sportsman's Club.
Surviving besides his wife are: a son, Shane Michael Provorse; a daughter, Shannon (David) Fish, both of Great Valley, NY; three grandchildren, Devon Fish, Hali Fish, Jacob Fish, all of Great Valley, NY; two brothers, Loyal "Peewee" (Peggy) Provorse Jr., Salamanca, NY, Bryant (Becky) Green, Allegany, NY; two sisters, Sandra Conaway, Salamanca, NY, Susan (Bill) Rickert, Little Valley, NY; several nieces and nephews.
He was predeceased by a brother, Thomas Provorse and a niece, Anjel John.
In honoring Donald's wishes, there will be no visitation or funeral services.
Funeral arrangements are under the direction of the O'Rourke & O'Rourke Inc Funeral Home, 25 River Street, Salamanca, New York.
E-condolences can be sent to john@orourke-orourke.com or posted to facebook.com/onofh.