Donal L. Howard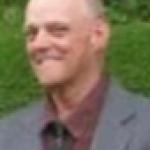 Mr. Donald L. Howard, 73, of Salamanca, NY died unexpectedly Monday morning, December 30, 2019.
Born May 2, 1946 in Cuba, NY, he was the son of the late Leslie "Bill" and Blanch Johnson Howard.
He attended Ellicottville School and was a veteran of the United States Army, serving in Germany and France.
He had been employed as a machine operator with AVM Signore in Ellicottville for over 35 years and previously was employed at Bush Brothers in Little Valley. He will be remembered for volunteering his time and efforts at the American Legion and VFW.
Donald was a member of the American Legion Hughes-Skiba Post 535 and the Veterans of Foreign Wars John F. Ahrens Post 5296. He enjoyed the outdoors, hunting, camping, and fishing. He enjoyed decorating for the holidays and was an avid Buffalo Bills and Sabres fan.
Surviving are: a son, Daniel (Terrie) Howard, Bolivar, NY; a granddaughter, Joceyln Fowler, Bolivar, NY; two grandsons, Andrew Howard, Salamanca, NY, George Weston, Bolivar, NY; a sister, Betty Jane Pettit, NC; a brother, James (Ann) Howard, Little Valley, NY; several nieces and nephews.
He was predeceased by his twin sister, Donna L. Howard, and a brother, William E. Howard.
There will be no visitation.
A Celebration of Life will be held at the American Legion Hughes-Skiba Post 535 on Saturday, January 4, 2020 at 1 p.m.
In lieu of flowers, the family suggests memorials to the American Legion Hughes-Skiba Post 535, Salamanca, NY.
Funeral arrangements are under the direction of the O'Rourke & O'Rourke Inc Funeral Home, 25 River Street, Salamanca, NY.
E-condolences can be sent to orourke.orourkefh@gmail.com or posted to facebook.com/onofh.