Dorothy Marinari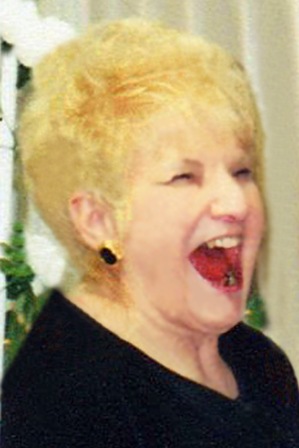 Mother, Grandmother, & Great-Grandmother
Dorothy Marinari, 83, formerly of Wilson Street, Salamanca, New York and Eden Heights, Olean, New York died Monday, December 22, 2014 at the Absolut at Salamanca, Salamanca, New York. Dorothy fought quite the battle after overcoming two forms of cancer before losing her dignity to the evil disease, Alzheimer's.
Born September 11, 1931 in Friendship, New York, she was the daughter of the late Glenn and Margaret Cossaboon Canfield. She was married on December 30, 1950 in Alexandria, Virginia to Mr. Thomas Marinari, who predeceased her on December 2, 1982.
She had been employed in the dietary department at the Olean General Hospital for many years prior to her retirement.
She volunteered for Meals on Wheels, the Gray Ladies, and the former Salamanca Hospital, which taught her children to be empathetic and help others. She enjoyed cooking, laughing, and dancing. She loved to set up couples who ended up happily married. She also loved living in this area, as the surrounding hills made her feel protected. She and her husband, Tom enjoyed their summers at their cottage in the Little Valley Rod and Gun Club. As a child, she suffered a horrible broken arm and if it hadn't been for her father, her arm would have been amputated. She was always self-conscious of the huge scar on her arm; but the family couldn't imagine if she had lost her arm and wasn't able to whip up pies and meals like she did.
Surviving are: 4 daughters, Helena (Terry) Pennell, Kill Buck, NY, Lynette (Michael) Koscielski, Derby, NY, Brenda (Gregory) Ballachino, Springville, NY, Patty (Robert) Stables, Weyburn, Saskatchewan; 1 son, Thomas (Margie) Marinari, Macedon, NY; 14 grandchildren, Bradley (Nichole), Mark, Eric (Jennifer), Nathan (Elizabeth), Katherine (Joseph), Thomas, Brianna (Robert), Brett, Aurora, Anthony, Christian (Alesha), Dante (Catelyne), Jennifer, & Suzanne; 5 great-grandchildren, Molly, Lauren, Ethan, Dominic, Benjamin; 3 sisters, Helen (Owen) Graves, Olean, NY, Betty Biggins, Bergen, NY, Carolyn Bailey, Olean, NY; 2 brothers, Douglas Canfield, Cassadaga, NY, David (Kay) Canfield, Choctaw, OK; several nieces and nephews.
She was predeceased by a brother, Francis Canfield.
Friends may call at the O'Rourke & O'Rourke Inc Funeral Home, 25 River Street, Salamanca, New York on Monday, December 29th from 2 – 4 and 7 – 9 p.m.
A Mass of Christian Burial will be held in Our Lady of Peace Parish on Tuesday, December 30th at 11 a.m. with Rev. Patrick Melfi, pastor, as celebrant.
Entombment will be in Calvary Cemetery, Salamanca, New York.
E-condolences can be sent to john@orourke-orourke.com or posted to facebook.com/onofh.