Dustin J. Domres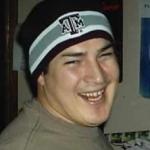 Dustin J. Domres, 38, of Cattaraugus, NY died Tuesday morning, October 19, 2021 at Olean General Hospital due to complications of COVID-19.
Born January 11, 1983 in Olean, NY, he was the son of the late Arthur H. Domres Jr. and Elaine John.
He was an enrolled member of the Seneca Nation of Indians of the Beaver Clan.
Dustin attended Little Valley Central School.
He had been employed as a shuttle driver with the Seneca Allegany Casino in Salamanca, NY. He had previously been employed with VIP Gas in Salamanca and worked as a cook at the former Riley's Restaurant in Ellicottville.
He enjoyed the outdoors, fishing, kayaking, and long walks with his dogs. He enjoyed watching sports, especially the New York Jets football and Boston Celtics basketball. He was also a video game enthusiast.
Surviving are: a son, Dustin J. Domres Jr., TX; his companion, Michelle Jacobs, Cattaraugus, NY; a brother Arthur Domres III, Salamanca, NY; his aunt and uncle, Ronald (Marge) Domres, Little Valley, NY, and aunt, Phyllis Monahan, Salamanca, NY; two nieces, Emma and Aubrey Domres; and his girlfriend, Michelle Jacobs.
He was predeceased by an aunt, Nancy Sutton, and uncles, Leo, Craig, and Eric John.
Friends may call at the O'Rourke & O'Rourke Inc Funeral Home, 25 River Street, Salamanca, NY on Saturday, October 23, 2021 from 9 – 11 a.m., at which time funeral service will be held with Rev. Michael Trenchard officiating.
E-condolences can be sent to orourke.orourkefh@gmail.com or posted to facebook.com/onofh.