Dustin Sharp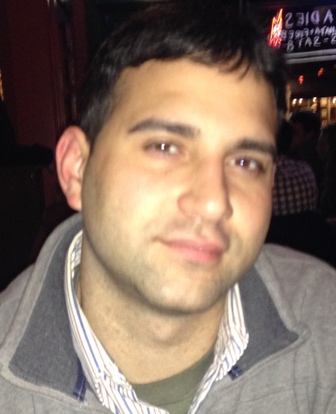 Mr. Dustin Sharp, 31, of Hamburg, NY, formerly of Salamanca, NY and York, PA, died early Wednesday morning, October 26, 2016 in Collins, NY.
Born December 17, 1984 in York, PA, he was the son of Dawn Sharp, York, PA and the late Steven Hunt Sr.
He was a graduate of West York High School, Class of 2003.
Mr. Sharp was employed as a sheet metal worker with Union Local #71 in Buffalo, NY for ten years.
He was a journeyman and a member of Union Local #71, Buffalo, NY. He was a Golden Gloves boxer and was NYS Champion in 2009. Dustin was an avid outdoorsman, especially boating and 4 wheeling. He also enjoyed entertaining all his friends' kids and loved his dog, Bubba.
Surviving besides his mother are: his stepfather, Joseph Desenberg, York, PA; his companion, Katie Talbot, Angola, NY; four sisters, Elizabeth John, Salamanca, NY, Stephanie DuCharme, Brantford, CT, Nichole Hunt, East Haven, CT, Kara (Eddie) Pifer, VA; three brothers, Jeremy (Tai) Desenberg, York, PA, Joey Desenberg, York, PA, Jeffrey Baum, VA; several aunts, uncles, nieces, and nephews, who were all very special to Dustin.
He was predeceased by a brother, Steven Hunt Jr., maternal grandmother, Jennie Sharp, and paternal grandmother, Anna Hunt-DeRoucher.
Friends may call on Saturday beginning at 12 p.m. at the home of Leslie John, 601 Broad Street, Salamanca, NY.
Funeral services will be held at the family home on Sunday at a time to be announced.
Burial will be in Crawford Cemetery, Salamanca, NY.
In lieu of flowers, donations can be made to the family in care of Leslie John, 601 Broad St, Salamanca, NY 14779.
E-condolences can be sent to john@orourke-orourke.com or posted to facebook.com/onofh.