Ean B. Isaac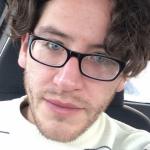 Ean B. Isaac, 41, of Salamanca, NY, died unexpectedly at home on Friday, January 27, 2023.
Born May 7, 1981 in Olean, NY, he was the son of Lori Hutchison, Salamanca, NY, and Bernard Isaac Sr. Cherokee, NC.
He was an enrolled member of the Tonawanda Seneca Nation of Indians and of the Turtle Clan.
He was a graduate of Little Valley High School, Class of 1999. He was also a graduate of Penn State College, Class of 2015 earning a Bachelor's degree in Social Service.
Ean had been employed as a security guard at Lake Erie Tobacco, Kill Buck, NY, and had previously been employed as a counselor aide at the Salamanca Youth Center, Salamanca, NY. He had also been employed at Holiday Valley, Ellicottville, NY.
He enjoyed the outdoors and was an avid runner who always participated in the Falling Leaves Festival runs. He also enjoyed skiing, had a love of music, playing the guitar and violin, and enjoyed drawing. He will be remembered for taking great care of his grandfather.
Surviving besides his mother and father are: two brothers, Bernard Isaac Jr., Damon (Chailah) Biscup, both of Salamanca, NY; maternal grandfather, Clayton Hutchison, Salamanca, NY several aunts, uncles, cousins, nieces, and nephews.
He was predeceased by a brother, Chase Biscup Redeye, maternal grandmother, Carol Maybee, and paternal grandmother Joan Isaac.
A Celebration of Life will be held at the family home, 5436 Whig Street, Salamanca, NY on Tuesday, January 31, 2023 beginning at 1pm.
Funeral arrangements are under the direction of the O'Rourke & O'Rourke Inc. Funeral Home, 25 River Street, Salamanca, NY.
In lieu of flowers, the family suggests memorials be sent to the Salamanca Youth Center, 30 South Avenue, Salamanca, NY.
E-condolences can be sent to orourke.orourkefh@gmail.com or posted to facebook.com/onofh.