Earl H. Talbot Jr.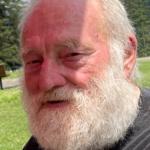 Earl H. "Sonny" Talbot Jr, 79, of Franklinville, NY, formerly of Salamanca, NY and North Carolina, went to be with his Lord and Savior Jesus Christ, and Dale Earnhardt to contribute his painting expertise to the construction of many heavenly fast cars Sunday, November 20, 2022.
Born April 1, 1943 in Salamanca, NY, he was the son of the late Earl Talbot Sr. and his stepmother, Betty Mighells, and spent many years on the farm on Porter Hollow.
He attended Salamanca High School.
He was the proud owner of Sonny's Collision and worked alongside Richard Siafakas for towing services. He left New York and moved to North Carolina to explore another body shop and following NASCAR racing "at the hub". He was proud to have attended GM School and shared his knowledge to whoever would listen.
Sonny was known by many and always left an impression. He was an avid NASCAR and drag race enthusiast and had many great stories about the "Bad Banana" racing in various places as well as pushing the limits with his friends. He was always happy to attend church and was active in the Salamanca Free Methodist Church. He loved all animals.
Surviving are: two daughters, Beth (Bob) Foster, Kim (Mike) Connell; four grandchildren, Kaitlin Connell, Sean Connell, Brett Foster, Delainie Foster; two great-granddaughters; two brothers, Charles (Sherry) Talbot, Joel (Diane) Talbot; an uncle, Henry Talbot; several nieces and nephews.
He was predeceased by his sister, Mary Ellen Talbot.
There will be no visitation.
A Celebration of Life will be held Saturday, November 26, 2022 at 3 p.m. at the Salamanca Free Methodist Church, 387 Center Street, Salamanca, NY with Pastor Stephen Brooks officiating.
Funeral arrangements are under the direction of the O'Rourke & O'Rourke Inc Funeral Home, 25 River Street, Salamanca, NY.
In lieu of flowers, the family suggests memorials to EARS or Meals On Wheels.
E-condolences can be sent to orourke.orourkefh@gmail.com or posted to facebook.com/onofh.