Edwin A. Wilbur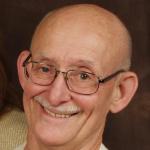 Edwin A. Wilbur, 83, of Little Valley, NY passed away Tuesday morning, December 20, 2022 at Buffalo General Hospital following a short illness.
Born February 8, 1939 in Salamanca, NY, he was the son of the late Emory and Dorothy McFeeley Wilbur. On November 1, 1969, he married the former Linda M. Pierce at the First Methodist Church in Salamanca.
He was a 1956 graduate of Salamanca High School and served in the United States Air Force as a radar technician from 1956-1960. Upon his honorable discharge from the service, he worked for Stroehmann, and later for Hunt Furniture Company and the Little Valley American Legion as a steward. In 1978, he began his 26-year employment with Little Valley Central School as a custodian, then as Senior Custodian. When LVCS merged with Cattaraugus Central School, Mr. Wilbur continued his employment until his retirement in December 2004.
Ed was a member of Boy Scout Troop #50, Kill Buck, as well as an Eagle Scout. He was a former member of the Salamanca Jaycees, served as Chairman of the annual bowling tournament for four years, and as External Vice President and State Convention Delegate. He was a member of NYSUT (New York State United Teachers Union) and held a life membership with the Little Valley Chapter of AMVETS. He served as a member of the Little Valley Volunteer Fire Department for 24 years, holding offices such as Captain and Lieutenant of the ladder truck, Fire Department Treasurer, Vice President, President, and Trustee. He then became a member of the Exempt Firemen.
He was very active in his community, serving as a member of the Friends of the Little Valley Memorial Library, helping with the Little Valley Holiday Cheer Program, and serving as Little Valley Village Justice, Mayor, and most recently, Village Trustee from 2011-2019. He volunteered his time as a soccer coach and referee for the Village of Little Valley summer soccer program for many years, and became certified as a high school soccer referee and coached LVCS girls modified and high school soccer, as well as C-LVCS girls JV basketball.
Ed's greatest joy was found in his children and grandchild whom he loved dearly.
Surviving besides his wife are: three children, Thomas D. Wilbur, San Diego, CA, Diana L. (Michael) Brodie-Anderson, Salamanca, NY, Donald B. (Susan) Wilbur, VA; a grandson, Andrew R. Brodie; a brother, John (Letha) Wilbur, AR; two sisters, Ann (Jay W.) Brown, Bella Vista, AR, Mary Pierce, Salamanca, NY; several nieces and nephews.
He was predeceased by his son-in-law, Robert M. Brodie.
Memorial visitation will be held at the O'Rourke & O'Rourke Inc Funeral Home, 25 River Street, Salamanca, NY on Saturday, January 21, 2023 from 11am - 12pm at which time a memorial service will be held with Pastor Renee Abrams officiating.
Full military honors will be conducted by members of the American Legion Hughes-Skiba Post 535 and the Veterans of Foreign Wars John F. Ahrens Post 5296.
In lieu of flowers, the family suggests memorials to the Little Valley Holiday Cheer Program c/o Cattaraugus County Bank, Main Street, Little Valley, NY.
E-condolences can be sent to orourke.orourkefh@gmail.com or posted to facebook.com/onofh.