Elizabeth DuPont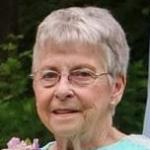 Elizabeth A. DuPont, 90, of Little Valley, NY died Wednesday, April 20, 2022, following a short illness.
Born July 29, 1931 in Lucinda, PA, she was the daughter of the late John Michael Schwabenbauer and Alice Myer Schwabenbauer. She was married on February 1, 1964 in the former St. Patrick's Roman Catholic Church to Ronald James DuPont, who predeceased her on November 12, 2021.
She was a graduate of Olean High School, Class of 1949 and attended Kings County Hospital Nursing School in NYC, where she received her Registered Nurse Certification. She worked ten years at Kings County Hospital, then was hired by Salamanca District Hospital as an Emergency Room nurse in 1959, and eventually became Operating Room Supervisor until the hospital closed in 1990. She then worked for Olean General Hospital and Bradford Hospital as an Operating Room nurse and also worked as a nurse for Great Valley Youth Detention Facility and the Limestone Youth Detention Facility. She retired a few times, but kept returning to work.
In 1974, Elizabeth and her family joined the Church of Jesus Christ of Latter-Day Saints, where she served as Primary President, Relief Society President, and several other teaching and leadership positions. Much of her life was centered around serving in the church and serving others. She spent time learning about food preservation and storage, emergency planning and gardening. She enjoyed sewing, reading her magazines on country living, driving through the countryside, watching Game Show Network, and spending time with her family.
Surviving are: two sons, Michael DuPont, Little Valley, NY, Kurt (Cara) DuPont, Canfield, OH; three granddaughters, Abbey (Michael) Terhune, Randolph, NY, Kaylei (Aaron) Miller, Salamanca, NY, and Alaina DuPont, Canfield, OH; two grandsons, Andrew DuPont, Salamanca, NY, Braeden DuPont, Canfield, OH; two great-granddaughters, Raegan Terhune and Adelaide Terhune, both of Randolph, NY; two nieces, Alicia O'Neil, Bradford, PA and Kyle Woodin, Ellicottville, NY. She also had a special place in her heart for her "daughter" Gigi DuPont, Allegany, NY.
She was predeceased by her brother, Gerald Schwabenbauer, sister, Jeanne Kamholtz, and grandson, Aaron DuPont.
There will be no visitation.
A graveside service will be held at Cochranton Cemetery, PA on Tuesday, April 26, 2022 at 2 pm. There will be a Memorial Service with food and beverage to follow held at the Church of Jesus Christ of Latter-Day Saints on Windfall Rd, Olean on Thursday, April 28, 2022 at 6 pm.
Funeral arrangements are under the direction of the O'Rourke & O'Rourke Inc Funeral Home, 25 River Street, Salamanca, NY.
E-condolences can be sent to orourke.orourkefh@gmail.com.