Evelyn Dunbar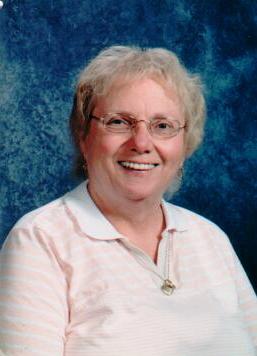 Evelyn Dunbar, 68, of Salamanca, New York, died Saturday morning (April 4, 2015) at Olean General Hospital, Olean, New York.
Born July 18, 1946 in Cleveland, Ohio she was the daughter of the late Emil and Evelyn Buckhold Engber. She was married on September 22, 1973 to her the love of life and soul mate, Rev. Kenneth Dunbar who predeceased her on October 5, 2003.
She graduated from Leon Ashland Senior High School in Ashland, Ohio.
Mrs. Dunbar was employed as a Bus Driver for the Salamanca Central School for 29 years prior to her retirement. Previously, she had been employed at Montgomery Ward and General Telephone
Evelyn's greatest love was her husband and her family. She enjoyed spending as much time as possible with them. She also loved all animals, big and small. She was involved in animal rescue.
Surviving are: 3 daughters, Devan (Benjamin) Tobias, Sun Prairie, WI, Megan (John Paul) Storley, Madison, WI, Erin (Rev. Glen) Johnson Jr., Ft. Oglethorpe, GA; 2 grandchildren, Logan Johnson, Lucas Johnson, both of Ft. Oglethorpe, GA; a brother, Frederick Engber, Polk, Ohio.
Friends may call at the O'Rourke & O'Rourke Inc. Funeral Home, 25 River Street, Salamanca, New York on Wednesday from 4-7 p.m. at which time funeral services will be held with Rev. Glen Johnson Jr., son-in-law of the deceased.
Burial will be in Lakeside Memorial Park Cemetery, Hamburg, New York.
The family suggests memorials to the A.S.P.C.A.
E-condolences can be sent to john @ orourke-orourke.com or posted to facebook.com/onofh.