Frank L. Bunker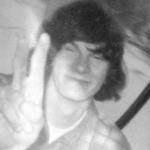 Mr. Frank L. Bunker, 63, of Limestone, NY, died Sunday afternoon, November 10, 2019 following a short illness.
Born November 9, 1956 in Salamanca, NY he was the son of the late Craig And Leona Frank Bunker.
Frank was a graduate of Limestone Union Free School, Class of 1975.
He had been employed with the town of Limestone Highway Dept. for over 10 years, retiring in 2000. He had previously been employed with Ashford Concrete and as a diesel mechanic out in Wyoming.
Frank enjoyed being around his family, especially his grandchildren. He loved people and was very mechanically inclined. He will be remembered as a "gentle giant" who was always willing to lend a helping hand, a listening ear, and a friendly smile. He also enjoyed the outdoors, logging, gardening, and being in the woods.
Surviving are: a daughter, Jenny Bunker, Cuba, NY; two sons, Brett Bunker, Limestone, NY, Brian Bunker, Olean, NY; two granddaughters; Kelsey Bunker, Summer Bunker, both of Olean, NY; five grandsons; Kaine Bunker, Clayton Burgeson, both of Cuba, NY, Brentt and Blaze Bunker, both of Limestone, NY, Wyatt Bunker, Olean, NY; two sisters, Sarah Johnson, Beth Santor both of Riverton, WY; a niece, Crystal Santor, Riverton, WY; a nephew, Philip Bunker, Gillette, WY.
He was predeceased by two brothers, Wyatt Bunker and Boyd Bunker.
Friends may call at the O'Rourke & O'Rourke Inc. Funeral Home on Saturday, November 16, 2019 at 11am – 1pm at which time funeral services will be held with Rev. Robert Beard of the Limestone United Methodist Church, officiating.
E-condolences can be sent to orourke.orourkefh@gmail.com or posted to facebook.com/onofh.