Gail A. Eichinger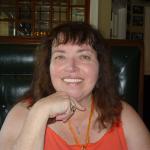 Gail A. Eichinger, 70, of Guilford, CT, and Salamanca, NY, died Tuesday, November 16, 2021 at Olean General Hospital in NY, surrounded by family who loved her dearly.
Born August 29, 1951 in Bridgeport, CT, she was the daughter of the late Albert and Louise Marranzino Eichinger. She was married to Stanley "Skipp" Schwartz, who survives.
She was a graduate of Milford High School, class of 1969, and attended Springfield College, earning her Bachelor's Degree in Human Services.
Gail had been employed as an Addiction Counselor, ITP Clinician, and Manager of the Halfway House at Rushford, Inc, in Middletown, CT. She also maintained a private practice.
She enjoyed loving and caring for others, as well as singing and dancing, a glass of wine, a game of cribbage, and a cloudy autumn day. She also enjoyed pizza and pasta, her favorite foods.
Surviving besides her husband are: her sister, Nancy Kelly, her son, Dolan Morgan, and her two daughters, Kristie Babicz, and Jennifer Ribera, as well as step-sons Adam and Ethan Schwartz, and many grandchildren.
She was predeceased by her parents, as well as her nephew, Clayton Kelly, and her brother-in-law, Alan Kelly.
A celebration of her life will be held in Guilford in the spring.
Funeral arrangements are under the direction of the O'Rourke & O'Rourke Inc. Funeral Home, 25 River Street, Salamanca, NY.
E-condolences can be sent to orourke.orourkefh@gmail.com.