George A. Tinnerman IV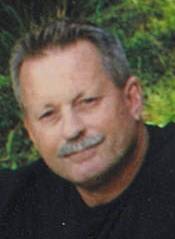 With profound sadness we mourn the death of our son, brother, husband and father, George A. Tinnerman IV who died Saturday, April 13, 2013 in Williston, North Dakota.
Born on July 24, 1957 in Hamilton, Ontario, Canada he was the son of Joan (Lakotish) Tinnerman and George A. Tinnerman III, both of Burlington, Ontario, Canada. He was married on April 28, 1994 to the former Janice Mendell, of Salamanca, New York, who survives.
Mr. Tinnerman was currently employed by Badger Corporation as a hydro-vac truck operator. Previously he and his wife co-owned and operated the Flavor Haus Restaurant, Little Valley. As the designer and builder of the Flavor Haus, it was his version of "an American road side diner".
He was active with youth wrestling, football, lacrosse, soccer, and everything his children did. He had an amazing sense of humor. He loved cooking and catering fundraisers for these youth sporting teams. He also enjoyed hunting, fishing, camping, music, and taking pictures. He was a Master Timber Framer and wood carving artist. He was able to realize his dream and talent through his creation of many structures, although, when asked, he would always name his children as his greatest creation.
Surviving besides his parents and wife are: a stepson, William Yaworsky, a daughter, Mikaylynn "Micky" Tinnerman, a son, Garret Tinnerman, all of Salamanca, New York; a sister, Kathryn "Kate" Tinnerman, Toronto, Ontario; 2 brothers, Mark Tinnerman, Toronto, Ontario, Michael (Claudia) Tinnerman, Burlington, Ontario; nephews, Joshua, Jaysen, and Christopher Tinnerman, all of Burlington, Ontario; a multitude of cousins and life long friends throughout North America.
Friends may call at the O'Rourke & O'Rourke Inc. Funeral Home, 25 River Street, Salamanca, New York on Sunday, April 21, 2013 from 4 - 8 p.m. Additional visitation and funeral services will be held at the Smith Funeral Home, 1167 Guelph Line, Burlington, Ontario.
E-condolences can be sent to john@orourke-orourke.com or posted to facebook.com/onofh.