Harold D. Sampson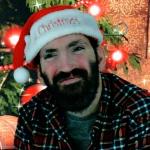 Mr. Harold D. Sampson, 43, Olean, NY, formerly of Salamanca, NY, died early Saturday morning, January 16, 2021 at Cuba Memorial Hospital following a short illness.
Born August 10, 1977 in Olean, NY, he was the son of Richard "Doug" and Joan Rettberg Sampson.
Harold attended Salamanca High School.
He had been employed with SubCon Industries, Olean, NY.
He enjoyed bowling, doing puzzles, and watching his favorite T.V. shows. Harold was a fire truck enthusiast who would volunteer his time washing fire trucks at the Olean, Salamanca, and Limestone Fire Companies.
Surviving besides his mother are: a sister, Marie (DJ) Moore, Olean, NY; a nephew, Dominic Moore, Olean, NY; three aunts, Diane (Karl) Pecora, Gretchen (Michael) Anderson, Mary (Mark) Beyth, all of Salamanca, NY; an uncle, John (Vicki) Sampson, Salamanca, NY.
He was predeceased by his maternal grandparents, Harold and Dolores Rettberg, and paternal grandparents, Richard and Marie Sampson.
There will be no visitation.
A Mass of Christian Burial will be held at Our Lady of Peace Parish, 274 Broad Street, Salamanca, NY Wednesday, January 20, 2021 at 1pm with Rev. Mariusz Sierhart officiating.
Burial will be in Calvary Cemetery, Salamanca, NY.
Funeral arrangements are under the direction of the O'Rourke & O'Rourke Inc. Funeral Home, 25 River Street, Salamanca, NY.
E-condolences can be sent to orourke.orourkefh@gmail.com or posted to facebook.com/onofh.