Henry C. Talbot Sr.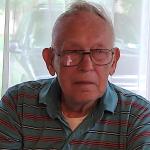 Henry C. Talbot Sr., 90, of Olean, NY, formerly of Salamanca, NY, died Tuesday evening, November 22, 2022 at Buffalo General Hospital following a long illness.
Born December 19, 1931 in Great Valley, NY, he was the son of the late Stanley and Grace Talbot. He was married March 6, 1954 in Bradford, PA to the former Ruth "Elaine" Groves, who predeceased him in 2001.
He was a graduate of Ellicottville High School, Class of 1949.
He was a veteran of the United States Navy, serving from 1950 – 1971, during the Vietnam War and was awarded the Vietnam Service Medal.
After his career in the Navy, returning to Salamanca, Henry and his wife he owned and operated the former Langworthy's Restaurant in Kill Buck for over 11 years. Previously, he had been employed at the former Bob's Texico, Salamanca, NY.
Henry enjoyed spending time with his family.
Surviving are: three sons, Henry Talbot Jr., Salamanca, NY, Wade (Bethann) Talbot, Palm Bay, FL, Howard (Dora) Talbot, Salamanca, NY; two nephews, Charles Talbot, Joel Talbot; seven grandchildren; a great-grandchild.
He was predeceased by a daughter, Elaine Talbot Murphy.
Friends may call at the O'Rourke & O'Rourke Inc Funeral Home, 25 River Street, Salamanca, NY on Friday, December 2, 2022 from 4 – 7pm.
Funeral services will be held in the funeral home on Saturday at 10 am with Pastor Eric Hice officiating.
Full military honors will be conducted by members of the American Legion Hughes-Skiba Post 535 and the Veterans of Foreign Wars John F. Ahrens Post 5296 in the funeral home at the conclusion of the service.
Burial will be in Oak Hill Cemetery, Bradford, PA.
E-condolences can be sent to orourke.orourkefh@gmail.com or posted to facebook.com/onofh.