Hobart N. Cooper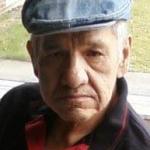 Mr. Hobart N. Cooper, 72, formerly of Salamanca, NY died late Friday evening, July 9, 2021 at Sena Kean Manor, Smethport, PA following a long illness.
Born May 11, 1949 in Salamanca, he was the son of the late Alton and Edna John Cooper.
He was an enrolled member of the Seneca Nation of Indians, the Heron Clan, and the Coldspring Longhouse.
He was a graduate of Salamanca High School and had been employed with the Seneca Nation in the 1970s.
He enjoyed watching dirt track auto racing, the outdoors, and fishing. He also was an avid Bingo player.
Surviving are: a daughter, Laura J. Cooper Gerhart; three sons, William (Melissa Slater) Cooper, Marvin (Laura) Cooper, Kyle Cooper, all of Salamanca, NY; 16 grandchildren; 8 great-grandchildren; several aunts, uncles, and cousins.
He was predeceased by a daughter, Carlen L. Cooper Pierce.
Friends may call at the family home, 3638 Center Road, Jimersontown, beginning Monday evening, July 12, 2021 and continuing all day Tuesday.
Funeral services will be held at the family home on Wednesday at 10 a.m. with members of the Coldspring Longhouse officiating.
Funeral arrangements are under the direction of the O'Rourke & O'Rourke Inc Funeral Home, 25 River Street, Salamanca, NY.
Burial will be in Hillside Haven Cemetery, Steamburg, NY.
E-condolences can be sent to orourke.orourkefh@gmail.com or posted to facebook.com/onofh.