Howard "Terry" Davis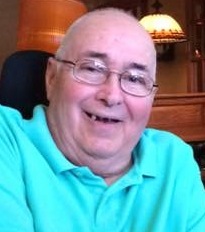 Rev. Howard "Terry" Davis, 70, of The Absolut at Salamanca Nursing Home, died Wednesday morning, March 23, 2016 at Olean General Hospital, Olean, New York following a long illness.
Born August 15, 1945 in Pittsburgh, Pennsylvania, he was the son of the late Howard and Estrelda Reese Davis.
Rev. Davis became an ordained minister in the Salvation Army in Suffern, New York. He served with the Army for three years before becoming a Free Methodist Pastor, serving in both Hollywood, Florida and Salamanca, New York.
He was a veteran of the United States Army, serving during the Vietnam Conflict.
He lived to help people. He had a deep faith in the Lord and passionately studied the Bible. He enjoyed spending time with his family and friends, reading and writing poetry, and was an avid outdoorsman and hunter prior to his accident in 1992.
Surviving are: a daughter, Lori (Jason) Longshore, SC; a son, Jonathan (Patricia) Davis, Columbia, SC; a granddaughter, Leah Davis; a sister, Karen Davis, DeBary, FL; his brother in Christ, Judd Boardman, Salamanca, NY.
There will be no visitation. A private funeral service will be held at the convenience of the family.
Funeral arrangements are under the direction of the O'Rourke & O'Rourke Inc Funeral Home, 25 River Street, Salamanca, New York.
In lieu of flowers, the family suggests memorials to the Paralyzed Veterans of America, 7 Mill Brook Rd, Wilton, NH 03086.
E-condolences can be sent to john@orourke-orourke.com or posted to facebook.com/onofh.