Ida Pezon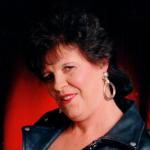 Ida Pezon, 73, of Olean, NY, formerly of Wildwood Avenue, Salamanca, NY, died Sunday, May 21, 2023 at Buffalo General Hospital following a short illness.
Born August 16, 1949 in Iron City, UT, she was the daughter of the late Herman and Ruth Boylan Palmerlee.
She had been employed in the dietary department of the former Salamanca Hospital, Salamanca, NY for almost ten years prior to its closing and with the Salvation Army, Salamanca, NY.
Ida was a member of the Salamanca Holy Cross Club. She enjoyed the outdoors, gardening, and going to the beach to collect seashells. She also enjoyed spending time with family and friends, shopping, cooking, putting puzzles together and used to enjoy sewing. She loved extra crispy chicken wings from Third Base, she would say, "They were slammin!".
Surviving are: a daughter, Johnette (Luke White) Whitcomb, Salamanca, NY; a son, Jamy J. Pezon, Salamanca, NY; three brothers, Thomas Schopper, Reno, NV, Jerry (Mary) Schopper, ID, Ted (Diane Strain) Palmerlee, Northeast PA; three granddaughters, Kirsti (Jesse Bradley) Whitcomb, Olean, NY, Karomi Whitcomb, Salamanca, NY, Megan (Clay Olsen) Pezon, Edmond, OK; three grandsons, Brian (Beth) Pezon, Salamanca, NY, Derrick Pezon, Melbourne FL, Kyler Whitcomb, Salamanca, NY; three great-granddaughters, Mila Bradley, Kyla Bradley, Charlotte Pezon, all of Olean, NY; four great-grandsons, Presley Wilczak, Cameron Wilczak, both of Olean, NY, Ayden Shaw, Onyx Olson; several nieces and nephews. .
She was predeceased by a sister Ann Hughes and a brother Donald Palmerlee.
There will be no visitation.
A Celebration of Life will be held Saturday, July 1, 2023 at the Crowley Park Pavillion, 195 River Street, Salamanca, NY at 1pm.
Funeral arrangements are under the direction of the O'Rourke & O'Rourke Inc. Funeral Home, 25 River Street, Salamanca, NY.
E-condolences can be sent to orourke.orourkefh@gmail.com or posted to facebook.com/onofh.