Ida Stevenson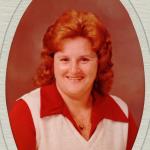 Mrs. Ida Stevenson, 82, of Little Valley, NY went to be with her lord and savior Jesus Christ on Sunday, April 25, 2021 at the Pines Healthcare & Rehabilitation Center, Olean, NY.
Born September 20, 1938 in West Paterson, NJ, she was the daughter of the late Owen J. and Viola M. Felio. She was married on July 17, 1955 in Totowa, NJ, to Richard A. Stevenson, who survives.
Mrs. Stevenson had been a homemaker and raised four children together with her husband. She enjoyed spending time with her family.
Memories of Ida are numerous, but none more so than her ability to put pen to paper. She liked to sit down, take her time, and craft a good, old-fashioned letter to say "somebody cares". For her, writing a letter involved more than putting words to paper. She sat at her desk near the window, used her personalized stationery and pen, and allowed only her best penmanship to grace the page. And she took equal pleasure in receiving a card or handwritten letter from a friend or family member, taking in not only its message but also their cursive writing style. Ida never missed an opportunity to wish the people she loved a sincere Birthday or Anniversary greeting including decorating the envelope.
Surviving besides her spouse of 65+ years are: a daughter, Carrie C. Stevenson, Goshen, NY; two sons, Richard O. (Robert) Stevenson-Reisinger, Franklinville, NY, Dirk A. (Sharon) Stevenson, West Milford, NJ; seven grandchildren, Jason (Melissa) Akacki, North Haven, CT, Curtis (Shawna) Akacki, Unionville, NY, Alana (Jesse) Akacki, Carlsbad, NM, Matthew (Becky) Pidgeon, Philadelphia, PA, Troy Stevenson, West Milford, NJ, Harley Stevenson, Delaney Stevenson, both of Goshen, NY; four great-grandchildren, Mason Francetic, Calyn Akacki, Clara Akacki, Sloan Akacki; a sister, Sarah N. Francavilla, Warwick, NY.
Ida was predeceased by her parents; a son, Brian W. Stevenson; and her brother, William Felio.
At Ida's request, there will be no visitation or formal service. Burial will be at the convenience of the family.
Please consider wishes and condolences in memory of Mrs. Stevenson to Little Valley Volunteer Fire Department, 101 3rd Street, Little Valley, NY 14755 or Chautauqua Blind Association, 510 West 5th Street, Jamestown, NY 14701.
Funeral arrangements are under the direction of the O'Rourke & O'Rourke Inc. Funeral Home, 25 River Street, Salamanca, NY.
E-condolences can be sent to orourke.orourkefh@gmail.com or posted to facebook.com/onofh.