Ila M. Cook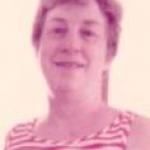 Ila M. Cook, 91, of Salamanca, NY, died Friday afternoon, October 27, 2023, at the Pines of Machias following a long illness.
Born February 7, 1932 in Salamanca, NY, she was the daughter of the late Clayton and Ruby Cullis Hailfinger.
She was a graduate of Salamanca High School, Class of 1950. She earned her registered nursing degree from Meyer Memorial Hospital and later earned her baccalaureate in nursing from Utica College.
Throughout her career, Ila was employed as a registered nurse with Meyer Memorial Hospital in Buffalo, NY, the former Saint Francis Hospital in Olean, NY, the Cattaraugus County Nursing home in Machias, NY, and Olean, NY, and various hospitals in Virginia. Ila also trained many LPNs when she worked as an instructor at St. Francis Hospital and BOCES of Cattaraugus County. During her long career, Ila was known for her keen medical insight and her devotion to her patients. Many of her former students she would come in contact with in later years were always very grateful for the training that they had received from her.
Ila enjoyed travel to Europe and throughout the United States. She was an avid reader and loved to engage in conversations about a wide range of topics. She had a love of animals and often helped people outside of her nursing career who were in need.
Surviving are: a daughter Lorena (Terry) Horton, Savannah, GA; a son, Gregory Brown, Champaign, IL; six grandchildren; four great-grandchildren; and several nieces and nephews.
She was predeceased by her son, Patrick Brown, and two sisters, Mary Irene Pavia, and Kay Schwartz.
Honoring her wishes, there will be no visitation or funeral services. Funeral arrangements are under the direction of the O'Rourke and O'Rourke Inc. Funeral Home, 25 River Street, Salamanca, NY.
In lieu of flowers, the family suggests memorials to the Alzheimer's Association, act.all.org/donate.
E-condolences can be sent to orourke-orourkefh@gmail.com or posted to facebook.com/onofh