Ivanna H. Maybee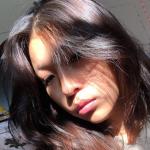 Ivanna "Ivy" Hope Maybee, 14, of the Ohi:yo' Territory stepped off this earth to join her ancestors and loved ones who have passed on before her Saturday evening, July 22, 2023.
Much in the same way she entered this world, Ivy was an unstoppable force. On April 8, 2009 along Highway 86, Ivy made her arrival to her parents, Gina Larvie and Ryan Maybee, who survive.
She was an enrolled member of the Seneca Nation of Indians and the Wolf Clan.
Ivy was a student at Salamanca Central School, Class of 2027. She enjoyed STEM & Technology. She excelled at Art and was musically inclined. In the evening you could hear the strumming of her guitar from her room. She planned on enrolling in a trades certificate program to eventually move to a big city and become a tattoo artist.
During the last couple of years, she developed dynamic lacrosse skills playing Modified and Varsity on Ohi:yo' Storm and Modified Salamanca Lacrosse teams. When she wasn't shooting on the net in the backyard, she could be found distance target shooting or riding her skateboard. Ivy, by all definitions of the word, was determined. She had a strong sense of fairness and took the position as a protector. Using her voice, she was an advocate for causes such as: Defend Ohi:yo', Remember the Removal, MMIW, Residential School Survivorship, Mental Health Awareness, and Teen Substance Abuse.
Surviving besides her parents are: two older brothers, Brandon and Sachem; an older sister, Cora; three younger brothers, Holden, Brayden, Bow; and her niece, Estella.
She was predeceased in 2017 by her cousin Alexandrea Kindt and in December 2022 by an older brother, Andrew, whom she missed terribly.
Friends may call at the family home, 362 Wildwood Avenue, Salamanca beginning Wednesday July 26, 2023 at 3 p.m. and continuing all day Thursday, July 27th.
Funeral services will be held at Coldspring Longhouse on Friday, July 28th at 10 a.m. with Speakers of the Coldspring Longhouse officiating. Burial will be in Memorial Heights Cemetery, Jimersontown, NY.
Funeral arrangements are under the direction of the O'Rourke & O'Rourke Inc Funeral Home, 25 River Street, Salamanca, NY.
E-condolences can be sent to orourke.orourkefh@gmail.com or posted to facebook.com/onofh.