James Burgard Lapey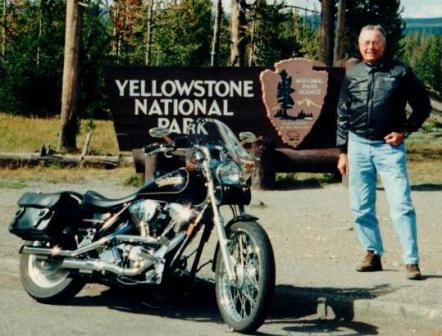 James Burgard Lapey, 77, of Cleveland Avenue, Salamanca, New York died August 21, 2015 at Buffalo General Hospital following an illness.
Born August 26, 1937 in Buffalo, New York, he was the son of the late Peter and Jane (Burgard) Lapey. He graduated from Amherst Central High School. Jim began his career in auto sales and transitioned into regional sales of heavy construction equipment.
He had a creative mind and thoroughly enjoyed coaching Odyssey of the Mind for over 20 years, including several trips to the World Championships. He was a motor sports enthusiast. His early days of drag racing were followed much later in life by his involvement in a Buell Motorcycle pit crew, where they won the 2004 National Championships. He loved traveling and spending time with family and friends.
He was a member of the Cattaraugus County Board of Health and most recently served as the Vice President of that organization.
Surviving are: Cheryl Harrison; daughter Laura (Jason) Woodard and his two grandchildren, Amelia and Lily Woodard; step-children Angelina (Josh) Creed and Charles (Melissa) Harrison; brother Stephen (Deborah) Lapey; nephew Dan Lapey, and several cousins.
A memorial service will be held at the Valley Christian Assembly at 132 Prospect Street on Saturday, September 5, 2015, with visitation from 1-2 pm and a service at 2 pm to celebrate his life.
Funeral arrangements are under the direction of the O'Rourke & O'Rourke Inc Funeral Home, 25 River Street, Salamanca, New York.
In lieu of flowers, the family suggests memorials be made to the American Heart Association or the Greater Olean YMCA.
E-condolences can be sent to john@orourke-orourke.com or posted to facebook.com/onofh.