Jessie M. Manning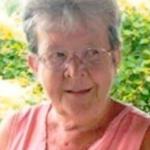 Jessie M. Manning, 74, of Salamanca, NY, died Friday, June 30, 2023 at Olean General Hospital following a short illness.
Born May 5, 1949 in Salamanca, NY, she was the daughter of the late Donald and Eva Godfrey Brown. She was married on December 9, 1967 in Steamburg, NY to Leon Manning Sr., who predeceased her in 2017.
Jesse had been employed as a receptionist with Fullers Financial Services, Salamanca, NY and with the Salamanca Central School System.
She enjoyed spending time with her family and was an avid bowler, playing in several leagues.
Surviving are: three daughters, Wendy Manning, Kill Buck, NY, Terry (Allen) Tucker, VA, Libbie (Fred) Fuller, Kill Buck, NY; three sons, Leon Manning Jr., Lee Walters, both of Salamanca, NY, William (Ashley) Manning, Angelica, NY; 23 grandchildren; 10 great-grandchildren; two sisters, Bonnie Brown, AZ, Brenda (Kenneth) Caswell, Randolph, NY; four brothers, Herbert (Sue) Brown, Salamanca, NY, Thomas Brown, Conewango, NY, Kevin (Dorothy) Brown, GA, Robert (Dawn) Brown, Olean, NY; several nieces and nephews.
There will be no visitation.
The family of Jessie M. Manning would like to invite friends and family to celebrate her beautiful life at the Coldspring Firehall on Sunday, October 1, 2023 at 1pm. If you knew her in any way you are welcome to come and share your memories. We ask that you wear something purple because she loved lilacs. There will be food and beverages for those that attend.
Funeral arrangements are under the direction of the O'Rourke & O'Rourke Inc. Funeral Home, 25 River Street, Salamanca, NY.
E-condolences can be sent to orourke.orourkefh@gmail.com or posted to facebook.com/onofh.