Jim W. Hutchison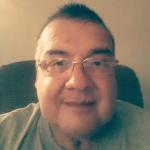 Mr. Jim W. Hutchison, 59, of Salamanca, NY, died Tuesday, April 20, 2021 at his home following a long illness.
Born May 26, 1961 in Salamanca, NY, he was the son of Clayton and the late Carol Maybee Hutchison.
He was an enrolled member of the Tonawanda Band of Seneca and the Turtle Clan.
He attended Cattaraugus-Little Valley High School.
Mr. Hutchison had been employed as a custodial engineer with Janitor Jim's of Jamestown, NY.
He enjoyed music, playing guitar, and drums. He also enjoyed the outdoors and walking in the woods.
Surviving are: a daughter, Jessica (Dana)Seneca, Niagara Falls, NY; three sons, Jim Hutchison Jr., NY, Andrew Hutchison, Olean, NY, Lee Spruce, Steamburg, NY; five sisters, Sherri Crouse, Panama, NY, Lori Hutchison, Salamanca, NY, Renae Halftown, Steamburg, NY, Stephanee (Matt Hill) Halftown, Elana Halftown, both of Irving, NY; three brothers, Joshua Hutchison, Elizabethtown, PA Ryan Seeley Troy Hutchison, both of Jamestown NY; several nieces and nephews.
He was predeceased by a granddaughter, Diana Seneca.
There will be no visitation.
A Celebration of Life will be held at the convenience of the family and will be announced.
Funeral arrangements are under the direction of the O'Rourke & O'Rourke Inc. Funeral Home, 25 River Street, Salamanca, NY.
E-condolences can be sent to orourke.orourkefh@gmail.com or posted to facebook.com/onofh.