Joann Phillips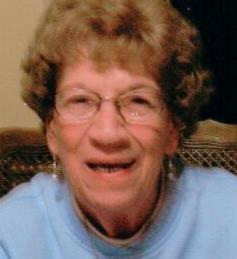 Mrs. Joann E. Phillips, 84, of Great Valley, New York, formerly of Academy Street, Salamanca, New York, died Saturday afternoon, July 18, 2015 at the Olean General Hospital following a short illness.
Born December 11, 1930 in Salamanca, New York, she was the daughter of the late William and Edna Emborsky Frank. She was married August 21, 1971 in Salamanca to Mr. James J. Phillips, who survives.
She had been employed with Acme Electric Company for over thirty years, retiring in 1992.
Mrs. Phillips was a member of the former St. Patrick's Church, Salamanca Moose Women's Auxiliary, and was a member of the Holy Cross Athletic Club. She was an avid reader and enjoyed going to lawn sales. She also did craft work and painting.
Surviving besides her husband are: a daughter, Debora (Merritt) Letson, Salamanca, NY; three sons, Jeffrey (Brenda) Rzucek, Canada, Steven Phillips, Salamanca, NY, Dale (Michelle) Phillips, Cheektowaga, NY; a daughter-in-law, Terri Rzucek, Jamestown, NY; ten grandchildren; five great-grandchildren; three sisters, Irene Grodecki, Jamestown, NY, Barbara (Ronald) Tedquist, Bemus Point, NY, Janice Dry, Salamanca, NY; two brothers, William Frank, Great Valley, NY, Thomas Frank, Salamanca, NY; several nieces and nephews.
She was predeceased by three sons, Joseph Rzucek, Lawrence Zbink, and Leslie Phillips.
Memorial visitation will be held at the O'Rourke & O'Rourke Inc Funeral Home, 25 River Street, Salamanca, New York on Thursday, July 23, 2015 from 11 a.m. – 12 p.m., at which time a memorial service will be held with Deacon Michael Anderson of Our Lady of Peace Parish officiating.
Entombment will be in Calvary Cemetery, Salamanca, New York.
In lieu of flowers, the family suggests memorials to the Salamanca Public Library Memorial Fund.
E-condolences can be sent to john@orourke-orourke.com or posted to facebook.com/onofh.