John F. Herrick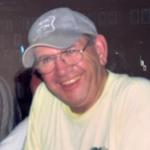 John F. Herrick, 79, of Salamanca, New York, died Friday, March 17, 2023 at Bradford Regional Medical Center following a short illness.
Born November 14, 1943 in Salamanca, NY he was a son of George and Marie Steffanhagen Herrick. He was married on June 22, 1968 in St. Patrick's Church, to the former Dianne M. Bartoszek who survives.
He was a graduate of Salamanca High School Class of 1962, and attended St. Bonaventure University before being drafted into the Army. He served during the Vietnam era and was honorably discharged in 1968.
John had been employed as a bridge welder for the B&O Railroad for 15 years and for the New York State Dept. of Transportation for 20 years, retiring in 2008.
He was a member of Veterans of Foreign Wars John F. Ahrens Post 5296, the Salamanca American Legion Hughes-Skiba Post 535 and the Holy Cross Athletic Club. He enjoyed bowling and HCAC softball, but especially treasured his grandchildren.
Besides his wife, he is survived by his three children: Laurie (Bob) Herrick, Marcie (Andy) Sawyer both of Salamanca, NY, John Ryan (Angela) Herrick, Franklinville, NY; seven grandchildren, Matthew Bridges, TN, Logan Herrick, Rochester, NY, Brianna Sawyer, Autumn Maybee, Hunter Sawyer, all of Salamanca, NY, Kylynn, Ryanna, Jameson, Ellie Herrick all of Franklinville, NY; a great granddaughter Sawyer Zurat, Salamanca, NY; a brother Douglas "Dude" (Phyllis) Herrick, Salamanca, NY; a sister Babette (Jim) Martin, Salamanca, NY; many nieces and nephews.
Besides his parents, he was predeceased by a sister Lorna Reynolds and a brother George "Jerry" Herrick.
Friends may call at the O'Rourke & O'Rourke Inc. Funeral Home, 25 River Street, Salamanca, NY on Tuesday, March 21, 2023 from 2-4 and 7-9 pm.
Funeral Services will be held in the funeral home Wednesday at 11 am.
Full military honors will be conducted by members of the American Legion Hughes-Skiba Post 535 and the Veterans of Foreign Wars John F. Ahrens Post 5296.
In lieu of flowers, the family suggests memorials be sent to the Wounded Warrior Project P.O. Box 758516 Topeka, KS 55575-8516.
E-condolences can be sent to orourke.orourkefh@gmail.com or posted to facebook.com/onofh.