Joseph G. Collins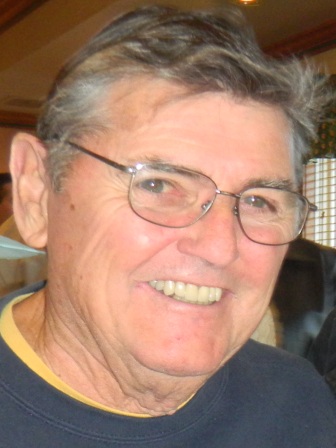 Mr. Joseph "Jerry" Collins, age 75, of Great Valley, New York, returned to his savior on Saturday, October 12, 2013, passing away peacefully at his home.
Born April 24, 1938 in Carbondale, Pennsylvania, he was the son of the late Joseph and Agnes Carmichael Collins.
Mr. Collins was the son of a career railroader and as a child he had lived in Akron, Ohio, Meadville, Pennsylvania, and moved to Salamanca, New York in 1954. He was a graduate of Salamanca High School.
He was married July 19, 1957 in St. Anne's RC Church in Hornell to the former Mary Ellen "Minnie" Clifford who survives. Mr. Collins served as an Alderman for the 3rd Ward for the City of Salamanca in the 1970's.
He was an entrepreneur who owned Cardinal Hills Golf Course in Randolph, New York, East End Plastics, Salamanca, New York, the former Fiber Cell Corporation, Portville, New York and the former J.G. Collins Distributor, Salamanca, New York. He had been a fireman/engineer for over ten years with the Erie Lackawanna Railroad.
Mr. Collins enjoyed spending time with his family, especially attending sporting and school events that involved his grandchildren. He was an avid reader and traveler who was interested in U.S. history. He loved architecture and design and had a passion for landscaping with a particular interest in golf course design.
Surviving besides his wife are: a daughter, Mrs. Beth (Douglas) Hoffman of Lima, New York; a son, Tim (Debbie) Collins, Salamanca, NY; 4 grandchildren; Christina Hoffman, Alexandria, VA, Erik Hoffman, Rochester, NY, Michael Collins, and Maeghan Collins, both of Salamanca, NY; 3 sisters, Mary Harris and Ceil Kelly, both of Hornell, NY, and Bonita Collins, Gainsville, VA, and several nieces and nephews.
He was predeceased by a daughter, Nan Collins and a son, Michael Collins.
There will be no visitation and a private funeral service will be held at the convenience of the family. Funeral arrangements are under the direction of the O'Rourke & O'Rourke Inc. Funeral Home, 25 River Street, Salamanca, New York.
Burial will be in Calvary Cemetery, Salamanca, New York.
In lieu of flowers, family suggests memorials to Home Care and Hospice, The American Cancer Society, Salamanca Youth Activities, or the Salamanca Railroad Museum.
E-condolence may be sent to john@orourke-orourke.com or posted to facebook.com/onofh.