Judith L. Zariczny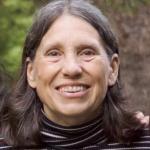 Judith "Judy" Lynn Zariczny, 71, of Great Valley, NY, passed away Tuesday, July 11, 2023 at the Salamanca Rehabilitation and Nursing Center after a long battle with Alzheimer's Disease.
Born May 6, 1952 in Salamanca, NY, she was the daughter of the late Robert and Charlotte Folts Taylor. She was married on February 16, 1974 at the First Baptist Church in Great Valley, NY to Jeffrey Zariczny, who survives.
She was a graduate of Ellicottville High School, Class of 1970.
Jeffrey and Judy co-owned and operated the Evergreen Tea Room in Great Valley, NY.
Judy was a devoted member of the Valley View Baptist Church where she directed the choir and the Christmas Cantata for years. She also enjoyed teaching Bible Club at Ellicottville Central school for 35 years. Judy will be remembered by her children and grandchildren for her songs, stories, and especially her delicious cookies. She was an avid Buffalo Bills fan and shared that love with her family. You could find her spending time in her fabulous garden or tending to her dogs, cows, and chickens. Her life was influenced by her favorite books, the Little House on the Prairie series. She traveled across the country to all the Little House museums, but she truly took pride in her own little homestead. Her laugh and smile were contagious. She brought joy to those around her wherever she went.
Surviving besides her husband are: four daughters, Sarah (Chris) Gallo, Salamanca, NY, Kristin (Brian) Shepard, Asheville, NC, Rebekah Gillman, Great Valley, NY, Katie (Jacob) Taylor, Salamanca, NY; two sons, Jeffrey (Donna) Zariczny, Warren, PA, David (Brenda) Zariczny, Macedon, NY; thirteen grandchildren, Cassandra Grinols, Kiel, Jordan, and Nathan Zariczny, Jeffrey (Adrianna) and Alex Zariczny, George, James, and Grant Gillman, Colton, Adrian, and Shawn Taylor, Charlie Marsh; two great granddaughters; two sisters; Shirley (Bill) Shafer Cortland, NY, Mary (Al) White, Telford, PA; several nieces, nephews, and cousins.
There will be no visitation.
A memorial service will be held at Valley View Baptist Church, 5416 Route 353, Little Valley, NY on July 22, 2023 at 11am with Pastor Robert Cook officiating.
In lieu of flowers, the family suggests memorials be sent to the Ellicottville Central School Music Department, 5873 Route 219, Ellicottville, NY 14731.
Funeral arrangements are under the direction of the O'Rourke & O'Rourke Inc. Funeral Home, 25 River Street, Salamanca, NY.
E-condolences can be sent to orourke.orourkefh@gmail.com or posted to facebook.com/onofh.