Judy A. Oaks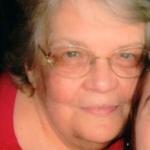 Judy Meacham Oaks, 79, of Salamanca, NY died Monday evening, October 11, 2021 at Bradford Regional Medical Center following a long illness.
Born July 6, 1942 in Gowanda, NY, she was the daughter of the late Russell Meacham and Nina Waite.
She had been employed as the head cook for Seneca Nation of Indians Department of Aging for over 15 years. She also performed home health care working throughout the Salamanca as well as helping to raise her youngest grandson.
Judy loved the Lord and felt lead to teach Sunday School and Release Time in Jimersontown and Limestone. For several years, every summer she volunteered as head cook at Camp Li Lo Li in Steamburg, NY. She had a love and talent for singing and creating art. She passed her joy for both to her children, grandchildren, and great-grandchildren. Her passion, along with Christ, was family and it showed in every loving word she spoke and every compassionate action she performed for them.
Surviving are: three daughters, Jill House and Kelly (Howie) Workman, both of Jamestown, NY, Kandy "Nina" Oaks, Salamanca, NY; a son, Lance (Sandy) Oaks II, Kalamazoo, MI; six grandsons, Daniel (Brittany) Oaks, Little Rock, AK, now in deployment in Iraq, Mark (Shara) Harad Oaks, Philadelphia, PA, Kelly (Deb) Wenof House, Center Point, NY, Jesse (Ana) House, Orlando, FL, Russell House, Jamestown, NY, Bennet Pierce, Napoli, NY; a granddaughter, Maegan House, Jamestown, NY; six great grandsons, Rowan, Connor, and Wesley Oaks of Little Rock, AK, Avett Harad Oaks, Philadelphia, PA, Julian and Jack Wenof House, Center Point, NY; several nieces and nephews.
She was predeceased by two sisters, Deanna Meacham and Dixie Terhune, and a brother, Terry Meacham Sr.
There will be no visitation.
A Celebration of Life will be held at the convenience of the family and will be announced.
In lieu of flowers, the family suggests donations to the John R. Oishei Children's Hospital Fund, Buffalo, NY.
Funeral arrangements are under the direction of the O'Rourke & O'Rourke Inc. Funeral Home, 25 River Street, Salamanca, NY.
E-condolences can be sent to orourke.orourkefh@gmail.com or posted to facebook.com/onofh