Judy K. DeMond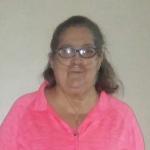 Judy K. DeMond, 69, of Salamanca, NY died Tuesday evening, May 25, 2021 at Olean General Hospital following a short illness.
Born February 10, 1952 in Cortland, NY, she was the daughter of the late Robert and Martha Lawrence DeMond.
Judy was a graduate of Cinncinnatus High School, Class of 1971.
She had been employed as a health aide with the Salamanca Nursing Home for four years and had also worked at Ramp Industries, Ithaca, NY.
She was a member of the Center Street Baptist Church. She enjoyed spending time with her family, the outdoors, knitting, and cross stitch. She also enjoyed spending time at Total Senior Care.
Surviving are: a daughter, Shauna (Caleb) Groff, Salamanca, NY; four granddaughters, Courtney (Alexander Smith) DeMond, Mailyn DeMond, both of Salamanca, NY, Lydia (Joshua) Riveria, Olean, NY, Kaylee (Deven Hutchison) DeMond; four grandsons, Christopher (Brianna Trotman) Groff, Emporium, PA, Travis DeMond, Riley Groff, Noah Groff, all of Salamanca, NY; two great-grandchildren, Angel Myers, Asher Marmo; two sisters, Trudy White, Shamokin, PA, Catherine Platt, Delevan, NY; several nieces and nephews.
There will be no visitation.
A memorial service will be held at the convenience of the family.
Funeral arrangements are under the direction of the O'Rourke & O'Rourke Inc Funeral Home, 25 River Street, Salamanca, NY.
E-condolences can be sent to orourke.orourkefh@gmail.com or posted to facebook.com/onofh.