Kenneth C. Drugg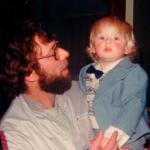 Kenneth C. Drugg, 72, of Salamanca, NY passed away peacefully Wednesday evening, December 22, 2021 at Olean General Hospital following a long illness.
Born December 26, 1948 in Salamanca, NY, he was the son of the late Charles and Wanda Smith Drugg. He was married to Judy L. Williams, who survives, for 38 years.
He was a graduate of Salamanca High School, Class of 1967.
He worked at B&F Tire for many years. He also worked in construction, at Allegany State Park, bartending, and surveying.
Ken was a wonderful father and enjoyed spending time with friends and family. He loved singing, karaoke, coloring, all sports, especially golf and football, and was an avid Philadelphia Eagles fan.
Ken will be remembered for his accomplishments in football and pole vaulting. He attended college at Morrisville and Ithaca on his athletic scholarships.
Surviving besides his wife are: two step daughters, Shari Carney, Little Valley, NY, Debbie Watson, Limestone, NY; six grandchildren, Reed Carney, Axel Drugg and his sister Allyanna Abrams, all of Salamanca, NY, Nicole Williams, Aubrey (Jesse) Williams, both of Bradford, PA, Chelsea Watson, Depew, NY; five beautiful great-grandchildren, Kylee, Trinity, Jonah, Triton, Reagan; a sister, Marile Grigsby, Salamanca, NY; special sister-in-law, April Vecchiarella, Salamanca, NY; special brother-in-law, Danny Williams, Humphrey, NY; several cousins, nieces, and nephews.
Besides his parents, he was predeceased by his beloved son, Christopher Robin Drugg, a sister, Debra Cummings, and a brother, Daniel Drugg.
There will be no visitation due to COVID restrictions and Ken's expressed wishes.
In lieu of flowers, the family suggests memorials be sent to the American Legion Post 535, or VFW Post 5296, both of Salamanca, NY where he was a member.
Funeral arrangements are under the direction of the O'Rourke & O'Rourke Inc Funeral Home, 25 River Street, Salamanca, NY.
E-condolences can be sent to orourke.orourkefh@gmail.com.