Kimberly A. Jacobs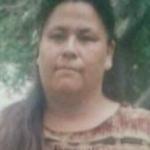 Kimberly A. Jacobs, 48, of Steamburg, NY died Wednesday morning, April 15, 2020 at Hamot Medical Center, Erie, PA following a short illness.
Born January 8, 1972 in Olean, NY, she was the daughter of Marlene Crouse of Steamburg, NY and the late Lehman "Dar" Dowdy. She was married on April 20, 2012 in Steamburg to Adriel E. Jacobs, who survives.
She was an enrolled member of the Seneca Nation of Indians and the Turtle Clan.
Kim earned her GED 1991 and had attended Salamanca Central School System.
She enjoyed spending time with her family, cooking, and being with her grandbabies. She was an avid Yankees fan and a member of the Coldspring Longhouse.
Surviving besides her husband and mother are: three daughters, Lena Dowdy, Steamburg, NY, Kailee Dowdy, Salamanca, NY, Alena Jacobs, Steamburg, NY; two sons, Logan Dowdy, Kaleb Dowdy, both of Steamburg, NY; a granddaughter, Reinna Dowdy, Six Nations; two grandsons, Lehman Dowdy, Six Nations, Adam Nestell, Salamanca, NY; two sisters, Kristine Dowdy, Salamanca, NY, Kelly (Christopher) Bomberry, Kill Buck, NY; two brothers, Kory Dowdy, Steamburg, NY, Kerwin Dowdy, Salamanca, NY; several nieces and nephews.
She was predeceased by a brother, Kyle L. Dowdy Sr.
Friends may call at the family home, 1016 Central Road, Steamburg beginning Thursday evening and continuing all day Friday.
Funeral services will be held at the family home on Saturday at 10 a.m. with Speakers of the Coldspring Longhouse officiating.
Burial will be in Hillside Haven Cemetery, Steamburg, NY.
Funeral arrangements are under the direction of the O'Rourke & O'Rourke Inc Funeral Home, 25 River Street, Salamanca, NY.
E-condolences can be sent to orourke.orourkefh@gmail.com or posted to facebook.com/onofh.