Kylen J. White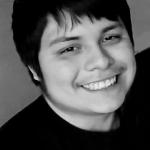 Kylen J. White, 21, of Kill Buck, NY died unexpectedly Wednesday, January 27, 2021 in Salamanca, NY.
Born March 16, 1999 in Olean, he was the son of Carlyn (David) Larkin of Kill Buck and Kirby Ferguson of Salamanca.
He attended Salamanca High School. He played lacrosse with the Allegany Arrows and had played SYA Football with the Salamanca Warriors.
He was an enrolled member of the Seneca Nation of Indians and the Beaver Clan.
He enjoyed playing video games, was an avid hockey fan and followed the Buffalo Sabres, and enjoyed spending time with his children and family.
Surviving besides his parents are: a daughter, Aaliyah White, Salamanca, NY; a son Xayden Whitesnake, Salamanca, NY; two sisters, Nikita (Tien Ho) White, Olean, NY, Natalya Larkin, Kill Buck, NY; a brother Junie Buffalo, Kill Buck, NY; a stepsister, Jada Larkin, Franklin, PA; maternal grandparents, Richard (Robin) Buffalo, Salamanca, NY, Kenneth (Melody John) White Sr., Gowanda, NY; a great-grandmother Myrna Snow, Irving, NY; several aunts, uncles, and cousins.
He was predeceased by his paternal grandparents, Cheryl Jacobs, Donner Crowe, and William and Betty Ferguson.
Friends may call at the family home, #7 Newton Farm Road, Salamanca, NY beginning Friday, January 29, 2021 and continuing all day Saturday.
Funeral services will be held in the family home on Sunday at 9am conducted by members of the Cold Spring Longhouse.
Burial will be in the family cemetery, 11323 Lakeshore Road, Irving, NY.
Funeral arrangements are under the direction of the O'Rourke & O'Rourke Inc Funeral Home, 25 River Street, Salamanca, NY.
E-condolences can be sent to orourke.orourkefh@gmail.com or posted to facebook.com/onofh.