Laurie F. Schultz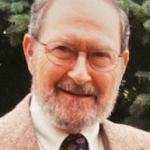 Mr. Laurie F. Schultz (affectionately known as "Sam") passed away on Monday, January 17, 2022, surrounded by his family.
Mr. Schultz was born February 11, 1928 in Buffalo, NY. He was predeceased by his mother, Helen Schultz Hanson, and father, Laurie F. Pace.
Laurie attended the Little Valley District 2 schoolhouse in Bucktooth, NY. He was Valedictorian of the class of 1946 of Little Valley High School.
In June of 1946 he joined the U.S. Army of Occupation in Kumamoto, Japan and served as Sgt. in the 24th Infantry division until 1948.
From 1948 – 1950 he attended Cornell University, then transferred to Ohio University, where he earned a BS in Journalism (Kappa Tau Alpha). He was a sports reporter for the Dayton, Ohio Journal Herald in 1952. From 1953 – 1959 he was Assistant Advertising Manager at Dresser Industries, Bradford, PA. From 1959 –1960 he was Assistant Advertising Manager at Goodyear Aircraft, covering the Atlas Missile. In 1960 he was an Engineering Writer for Motorola Semiconductors, Phoenix, AZ. From 1961 – 1962 Mr. Schultz was a teacher at St. Maur Benedictine Minor Priory in South Union, KY. From 1962 until 1985 he pursued his most enjoyable and satisfying career as a teacher at Salamanca Central High School. He began as an English teacher, later also teaching History, Sociology, and American Culture and Consumer Education, for which he created the syllabi.
Mr. Schultz was baptized and confirmed into the Catholic Church in 1951 at Christ the King Seminary, St. Bonaventure, NY. He was a member of the Pontifical Society for the propagation of the faith, and a long-time supporter of St. Labre Indian School in Ashland, MT. He was a member of the Basilica of St. Mary of the Angels, Olean, NY, and a former member of Our Lady of Peace Parish, Salamanca, NY.
On August 3, 1974, he was married in Little Valley to Christine A. Baker, who survives.
Mr. Schultz was an inveterate reader, amateur woodworker, and devoted lifetime gardener, with a special interest in antique apples. It was in his garden where he felt closest to God.
He is survived by three daughters, Emily A. (Benjamin) Tallchief of Brant, NY, Marie R. Schultz of Olean, and Kate E. Schultz of Columbus, OH; seven grandchildren, Eli B., Amaya M., Ava E., Cora A., Nuriya I., and Milo N. Tallchief, and Juddson T. Spako.
Friends may call at the O'Rourke and O'Rourke Funeral Home, 25 River St., Salamanca, NY on Thursday, January 20, 2022 from 7 – 9 pm.
A Mass of Christian Burial will be held at the Basilica of St. Mary of the Angels, 202 S. Union St., Olean, NY on Friday at 10 am with Rev. John Adams, pastor of St. Mary's and St. John's Church, as celebrant.
Burial will be in St. Bonaventure Cemetery, Allegany, NY.
Full military honors will be conducted by members of the American Legion Hughes-Skiba Post 535 and the Veterans of Foreign Wars John F. Ahrens Post 5296.
E-condolences can be sent to orourke.orourkefh@gmail.com.