Lawrence A. Thurston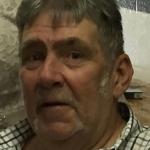 Mr. Lawrence A. Thurston Jr., often known as Larry or LT to his friends, 67, of Forest Avenue, Salamanca, NY, died Friday morning, July 30, 2021 at Olean General Hospital following a long illness.
Born October 15, 1953 in Olean, NY, he was the son of the late Lawrence A. and Joanne Reynolds Thurston Sr.
Larry attended Salamanca High School and had been employed with Holiday Valley, Ellicottville, NY in the maintenance department for over 15 years, retiring in 2016. He had previously been employed at the former Rainbow Lake Resort.
He was a motorcycle enthusiast and former Harley Davidson owner. He was a member of The Enchanted Mountain American Legion Riders. He was also an organ donor.
Surviving are: a daughter, Megan (Christopher) Gruthaner, Lockport, NY; a son, Dennis (Tina) Wilmoth, Reynoldsville, PA; two sisters, Linda (David) Chambers, Little Valley, NY, Deborah (Craig) Winship, South Dayton, NY; two brothers, Dale Thurston, PA, John (Lisbeth) Thurston, Lakeland, FL; a sister-in-law, Kathy Thurston, Belleville, IL; eight grandchildren; one great-grandchild; several nieces and nephews.
He was predeceased by a brother Col. David L. Thurston.
There will be no visitation.
A Celebration of Life will be held at the convenience of the family and will be announced.
Funeral arrangements are under the direction of the O'Rourke & O'Rourke Inc. Funeral Home, 25 River Street, Salamanca, NY.
E-condolences can be sent to orourke.orourkefh@gmail.com or posted to facebook.com/onofh.